Fast, free express shipping and returns. Estimated delivery in 3-5 days.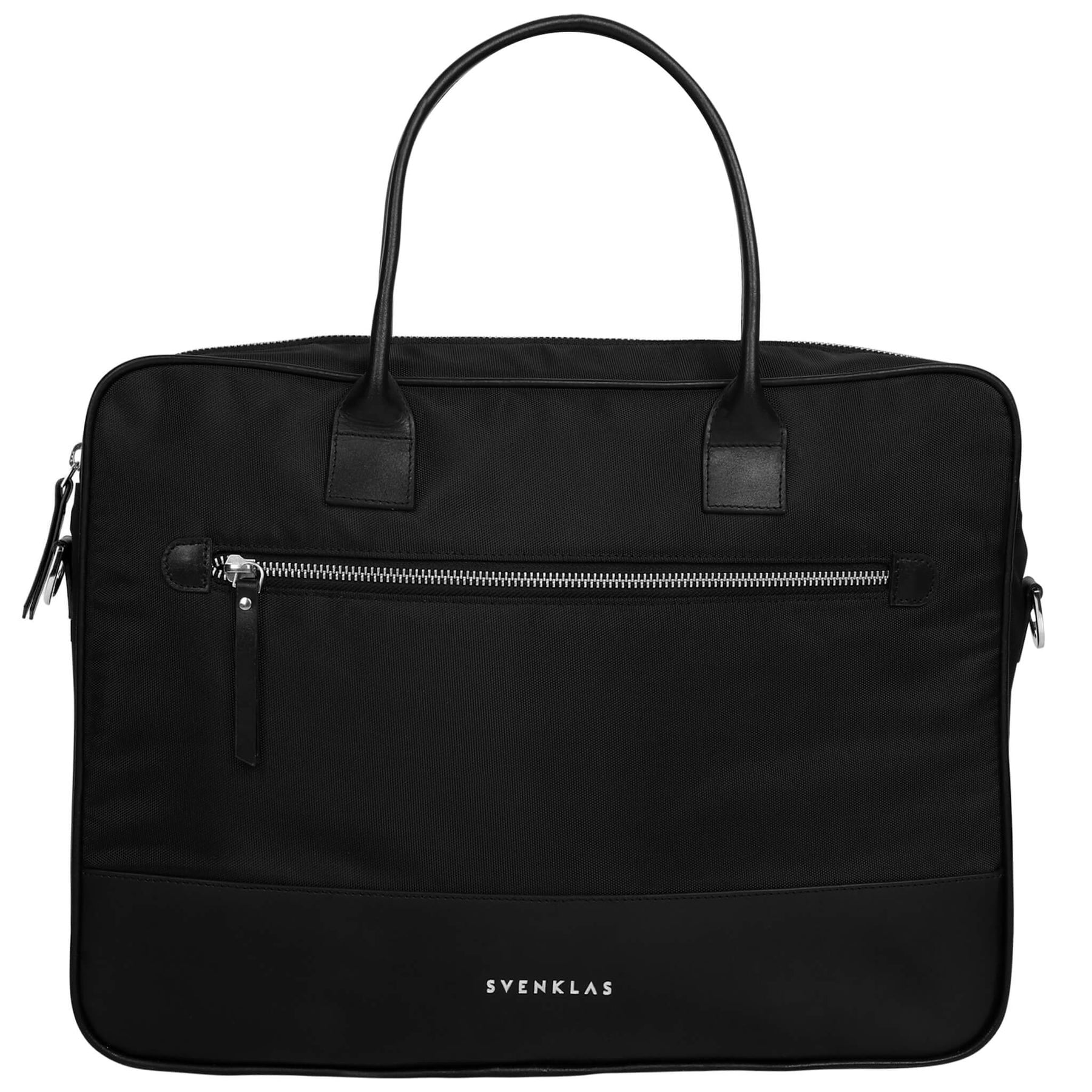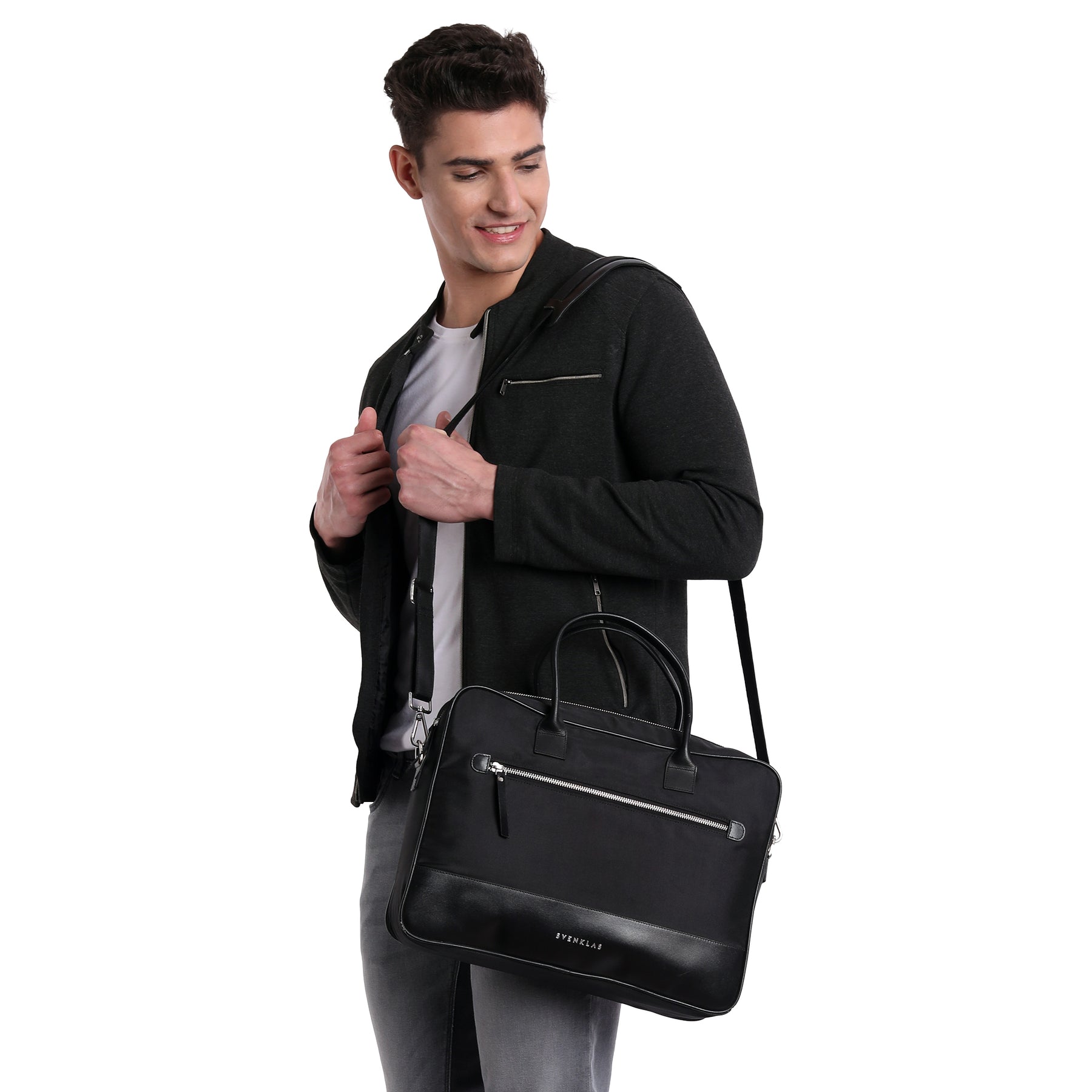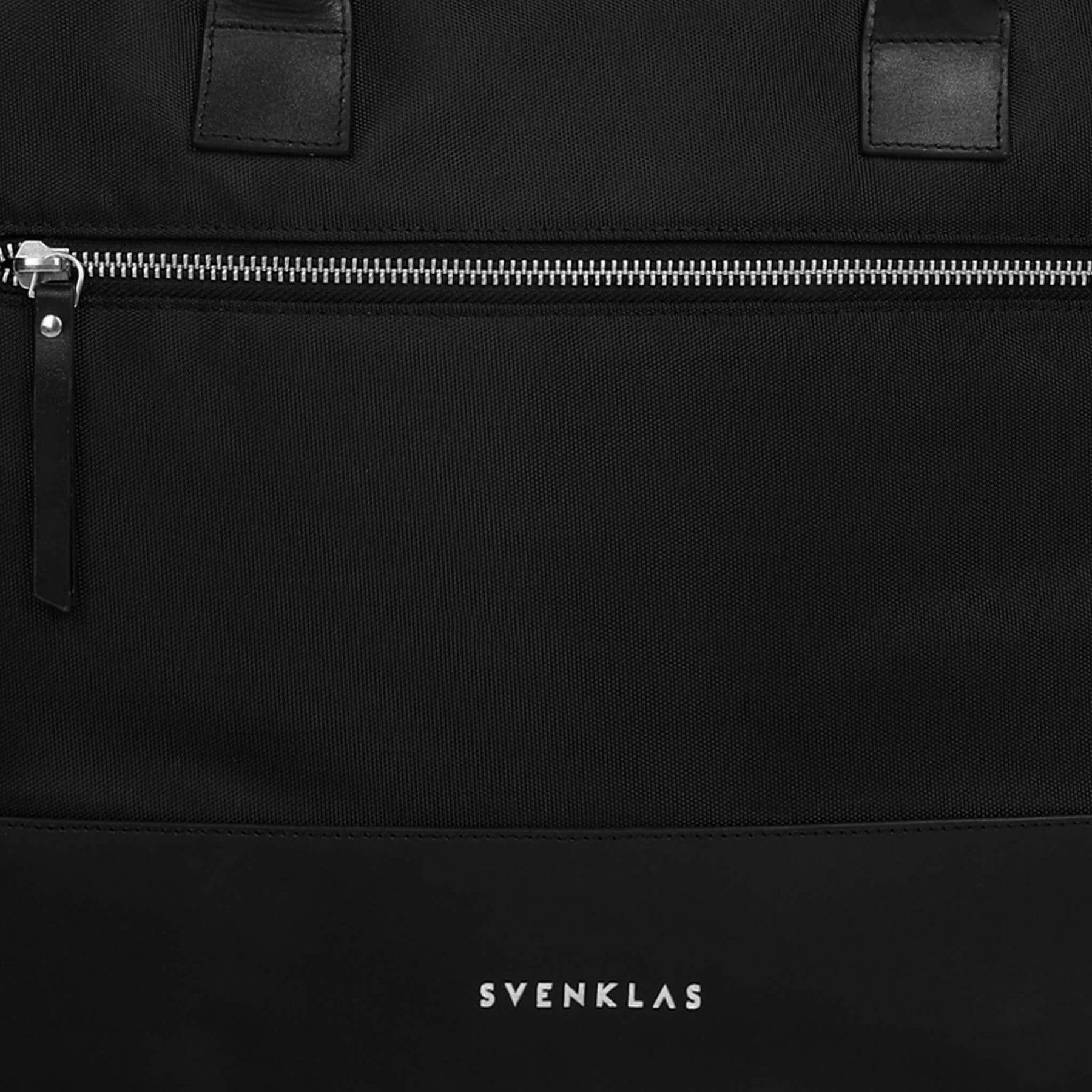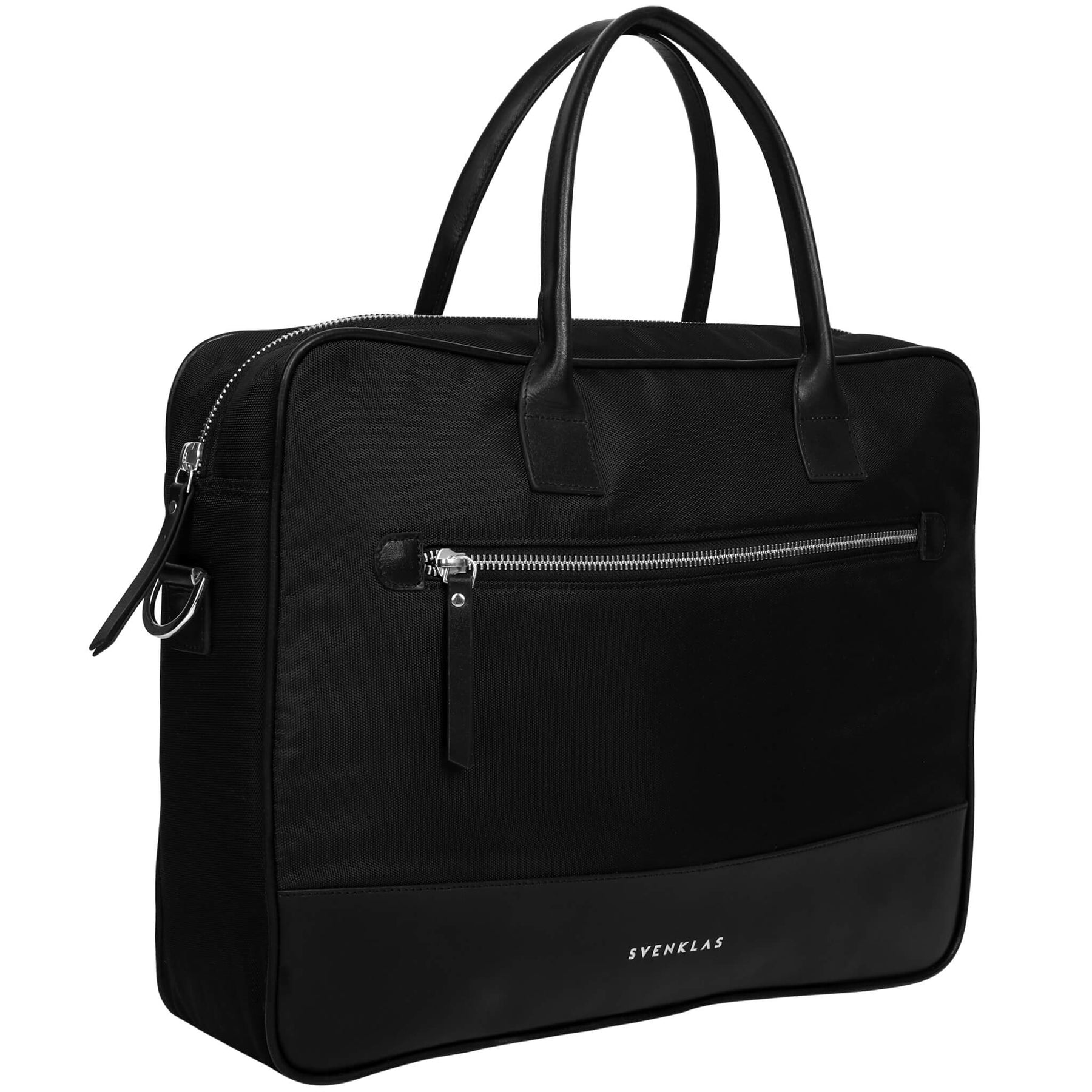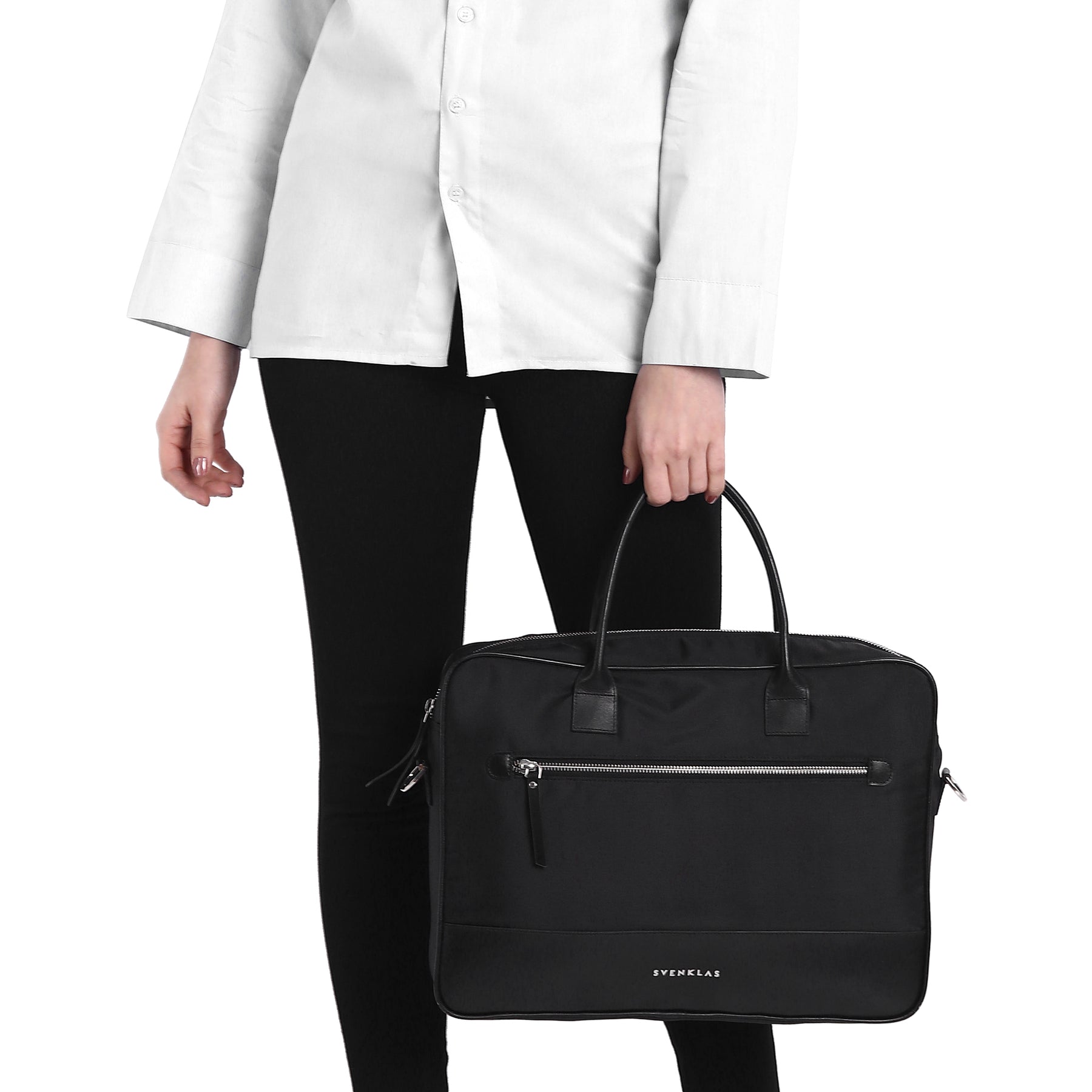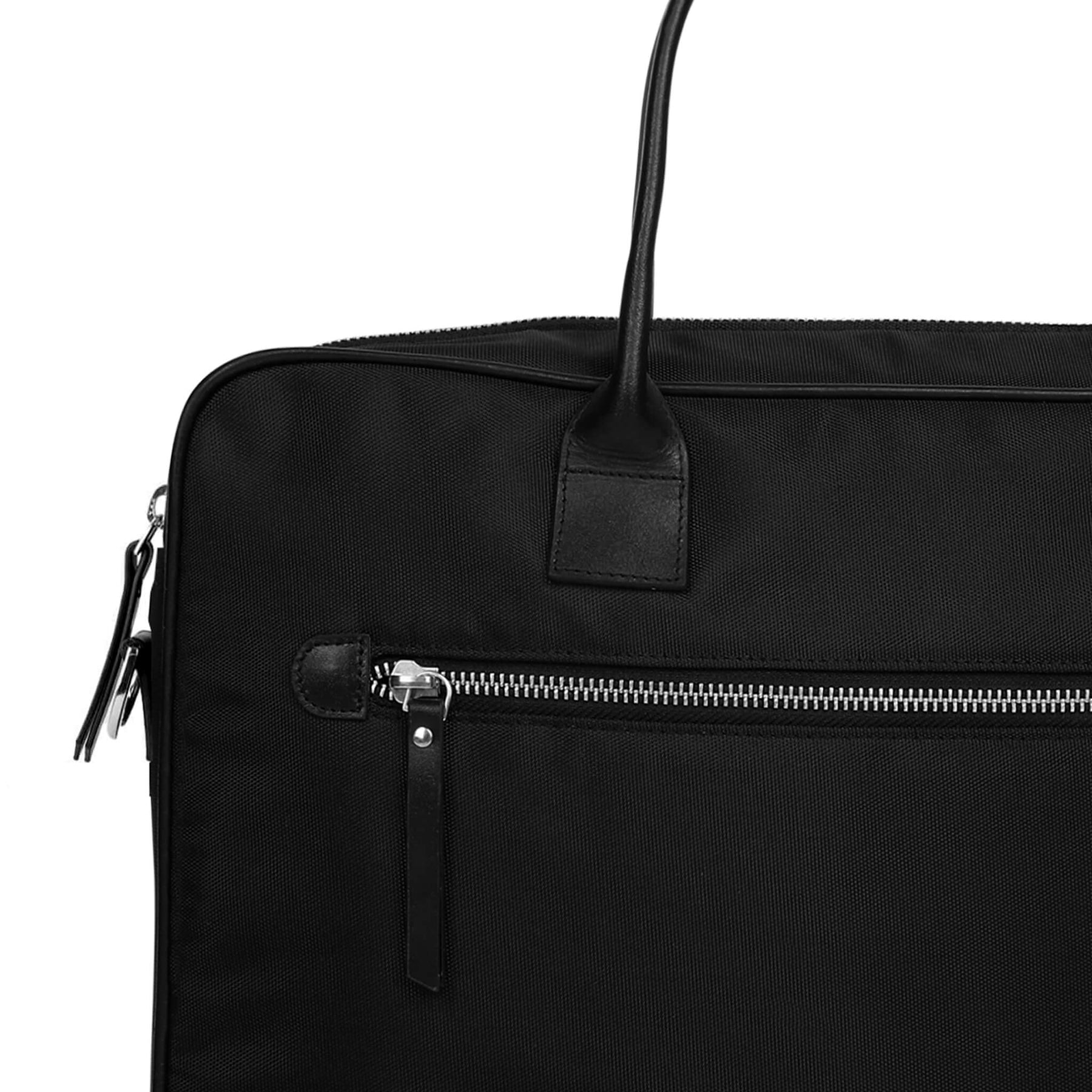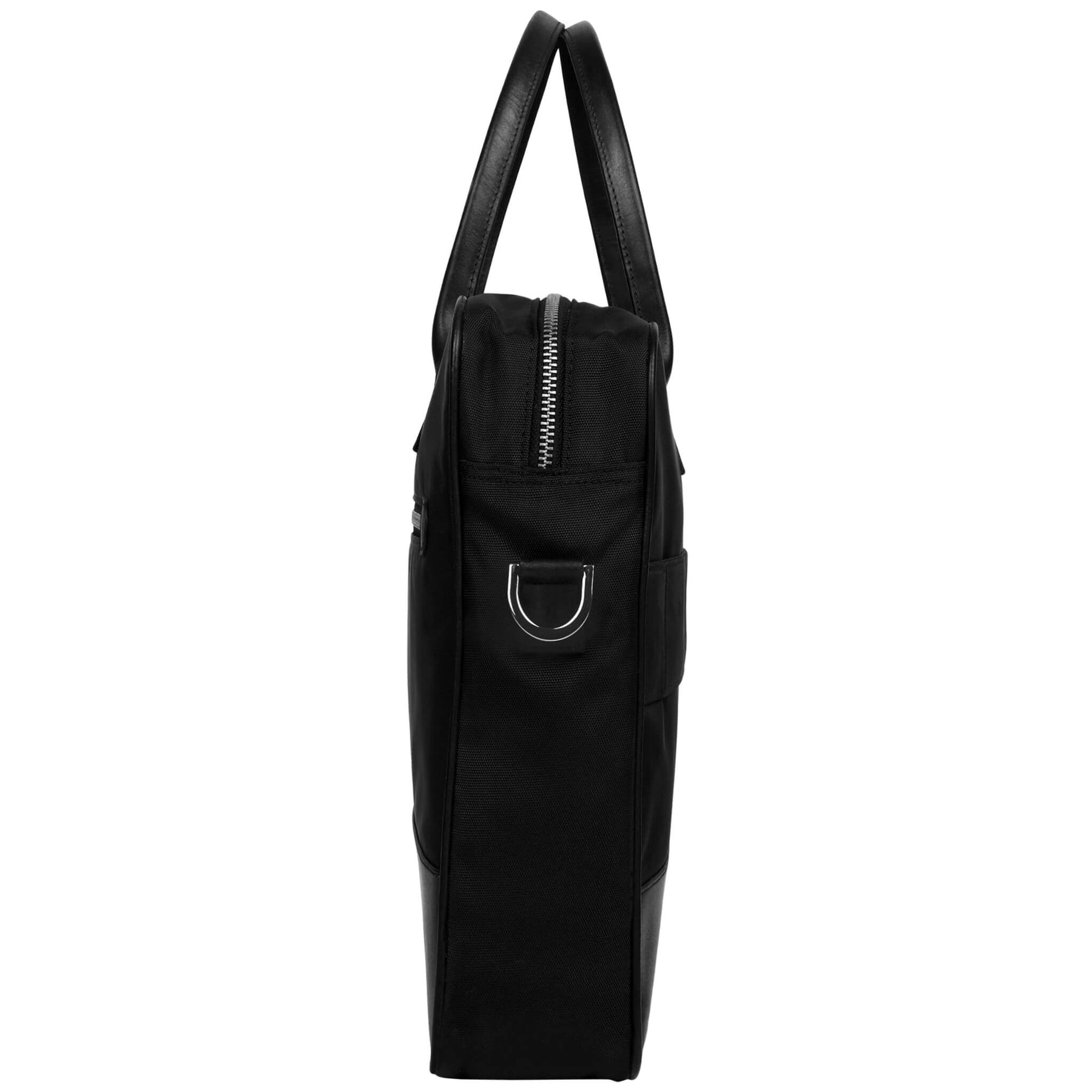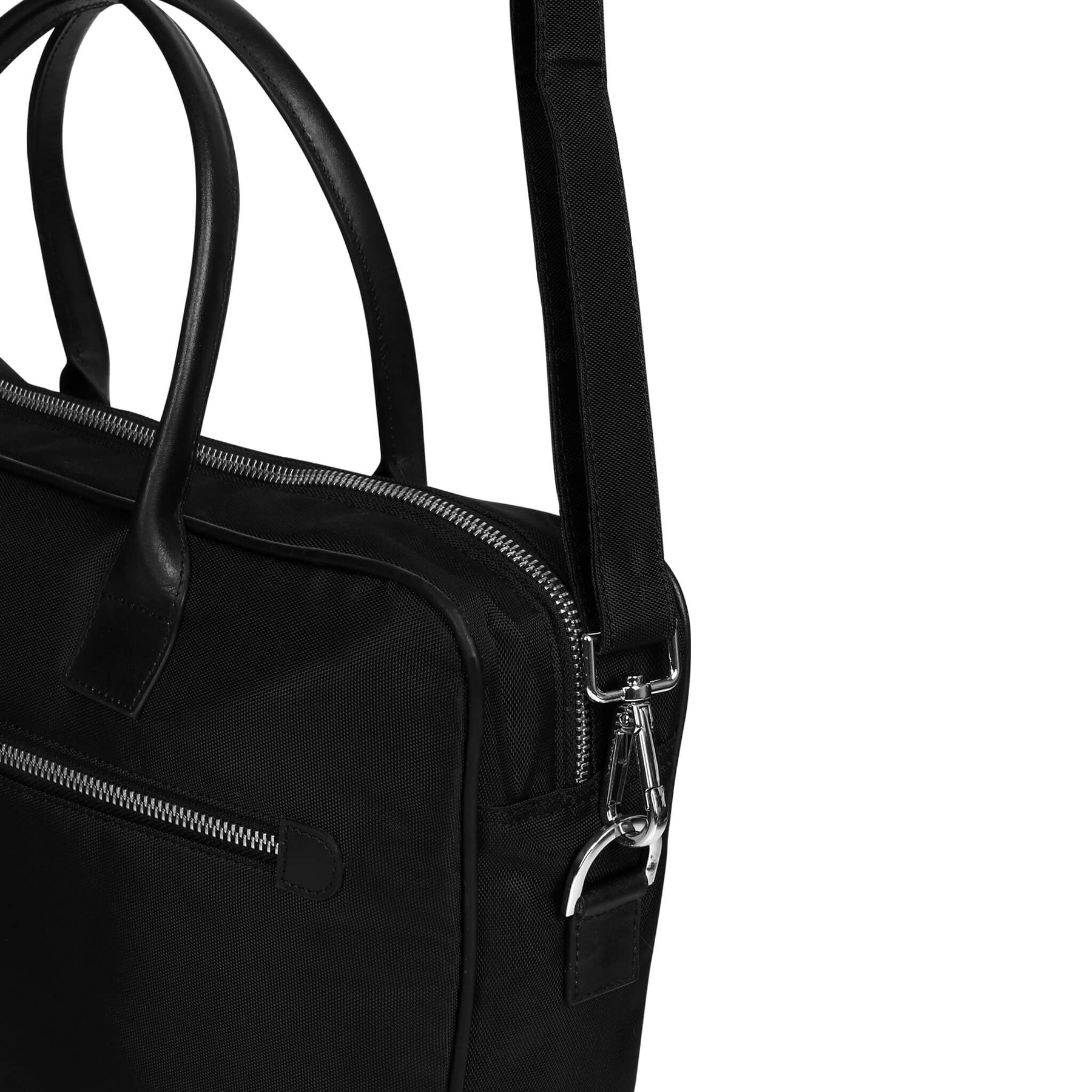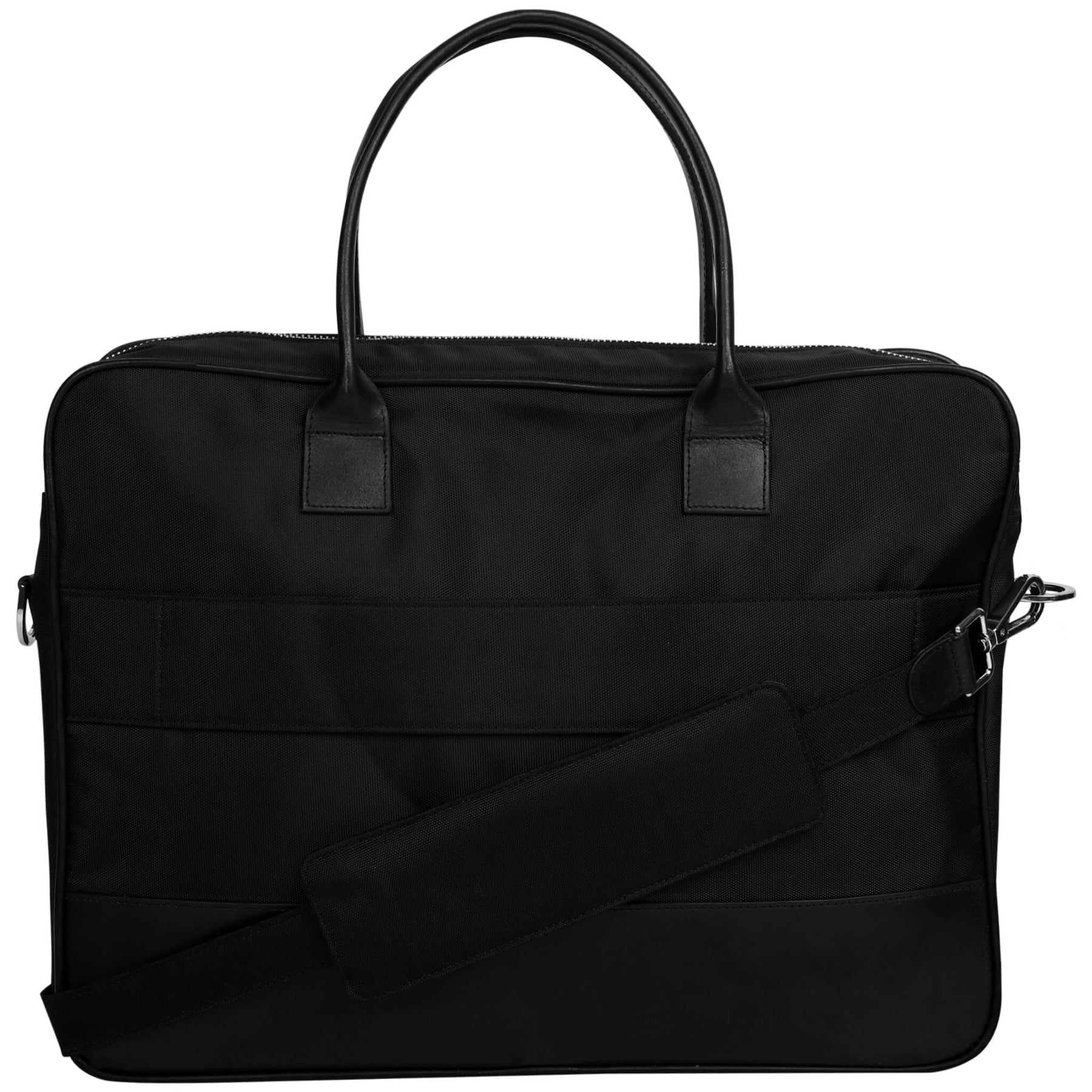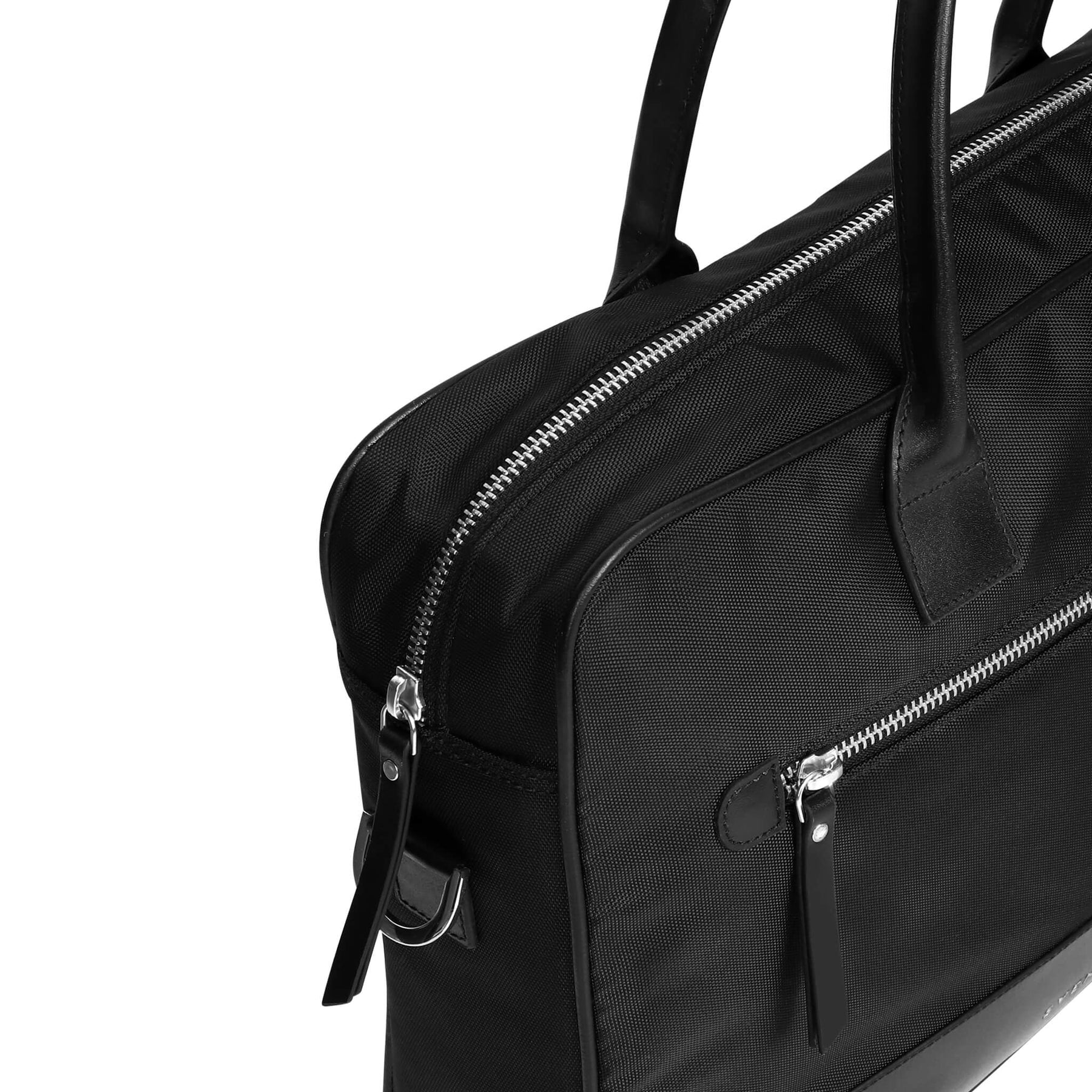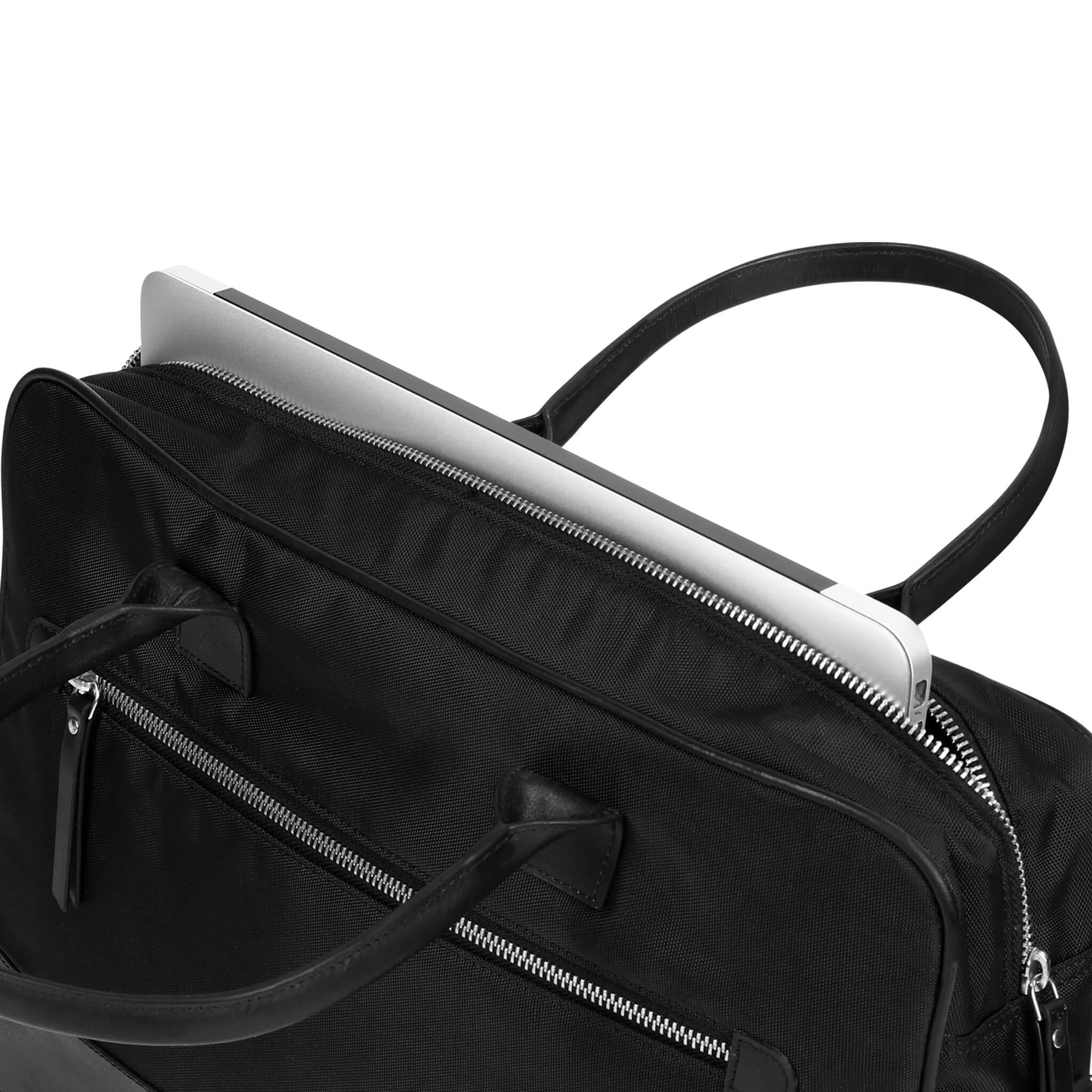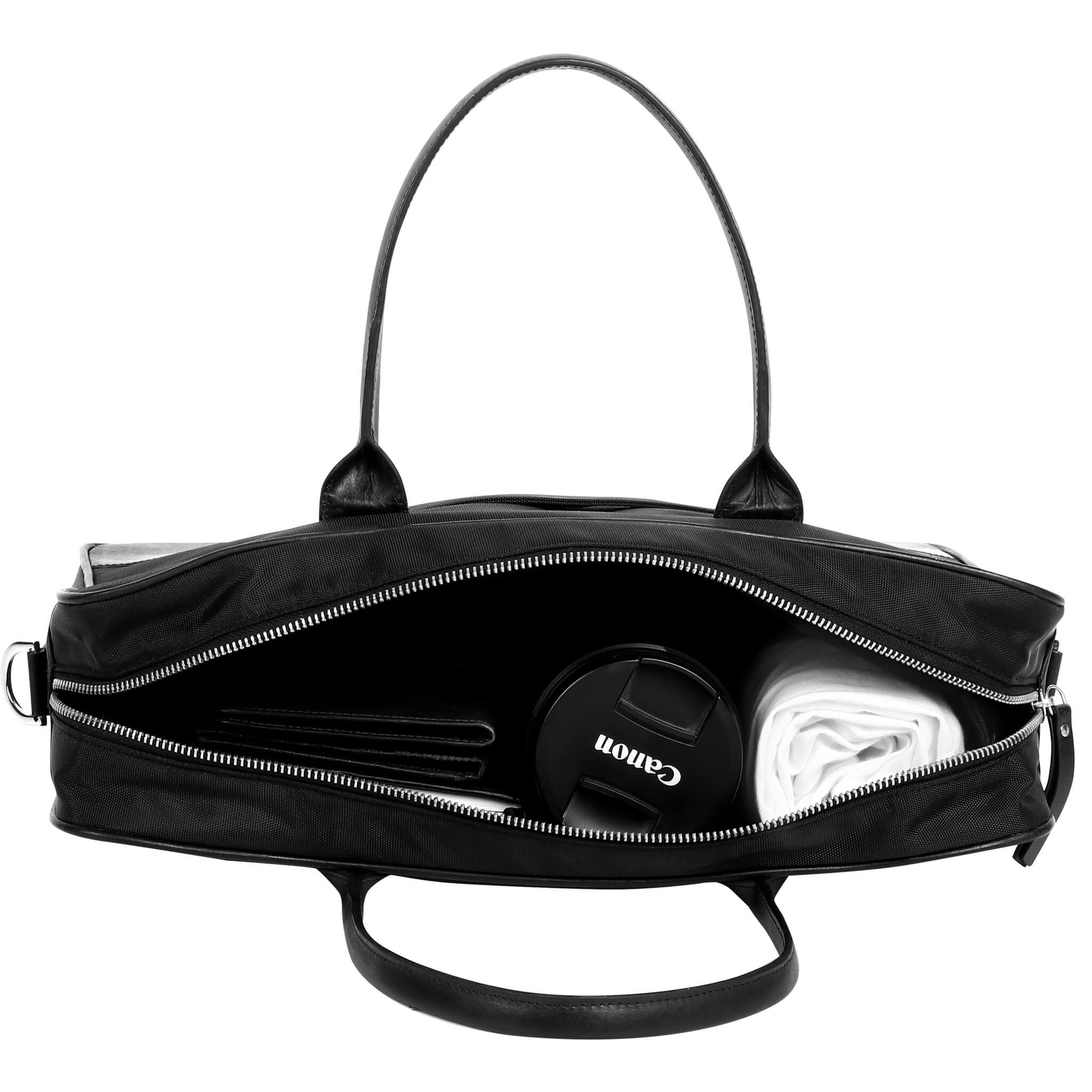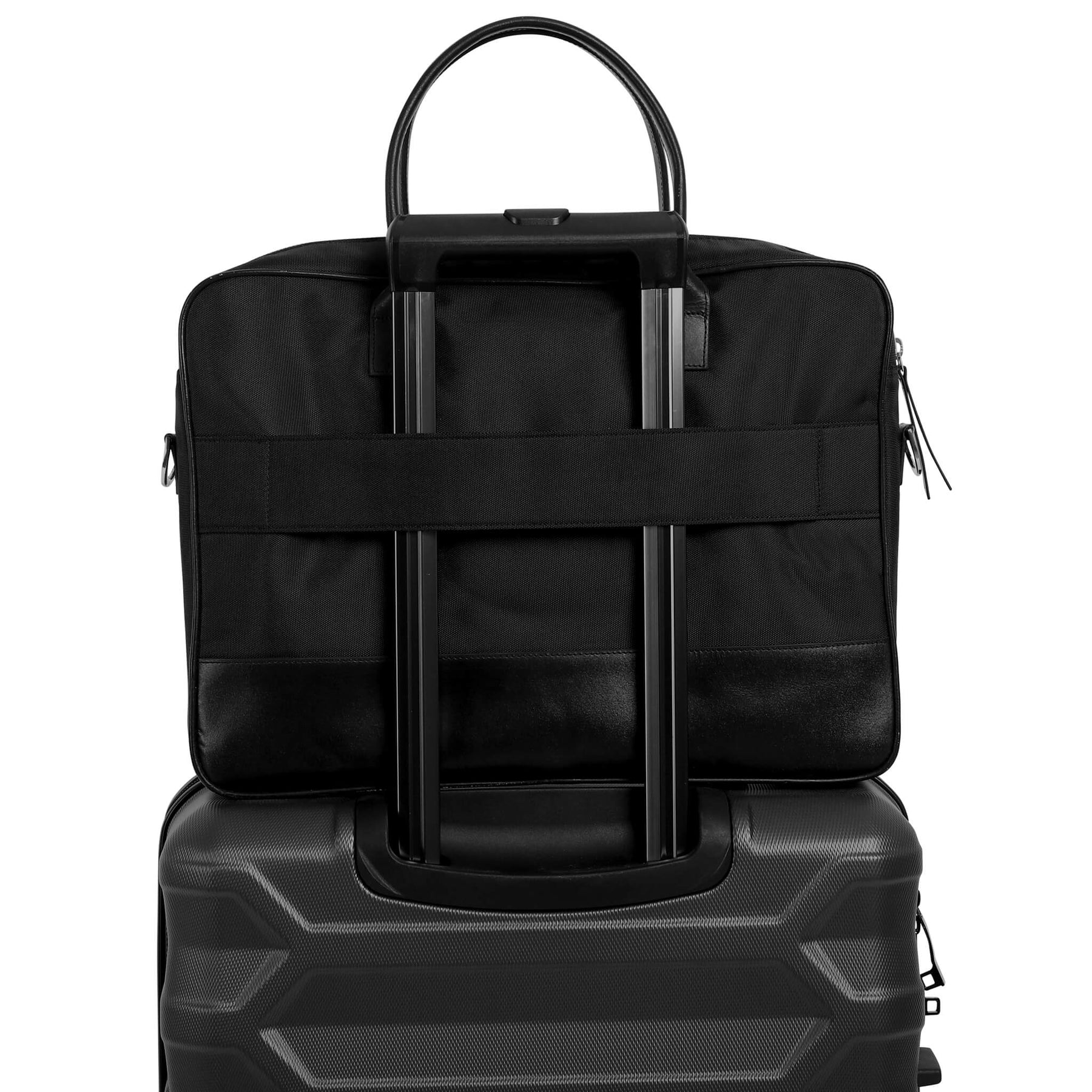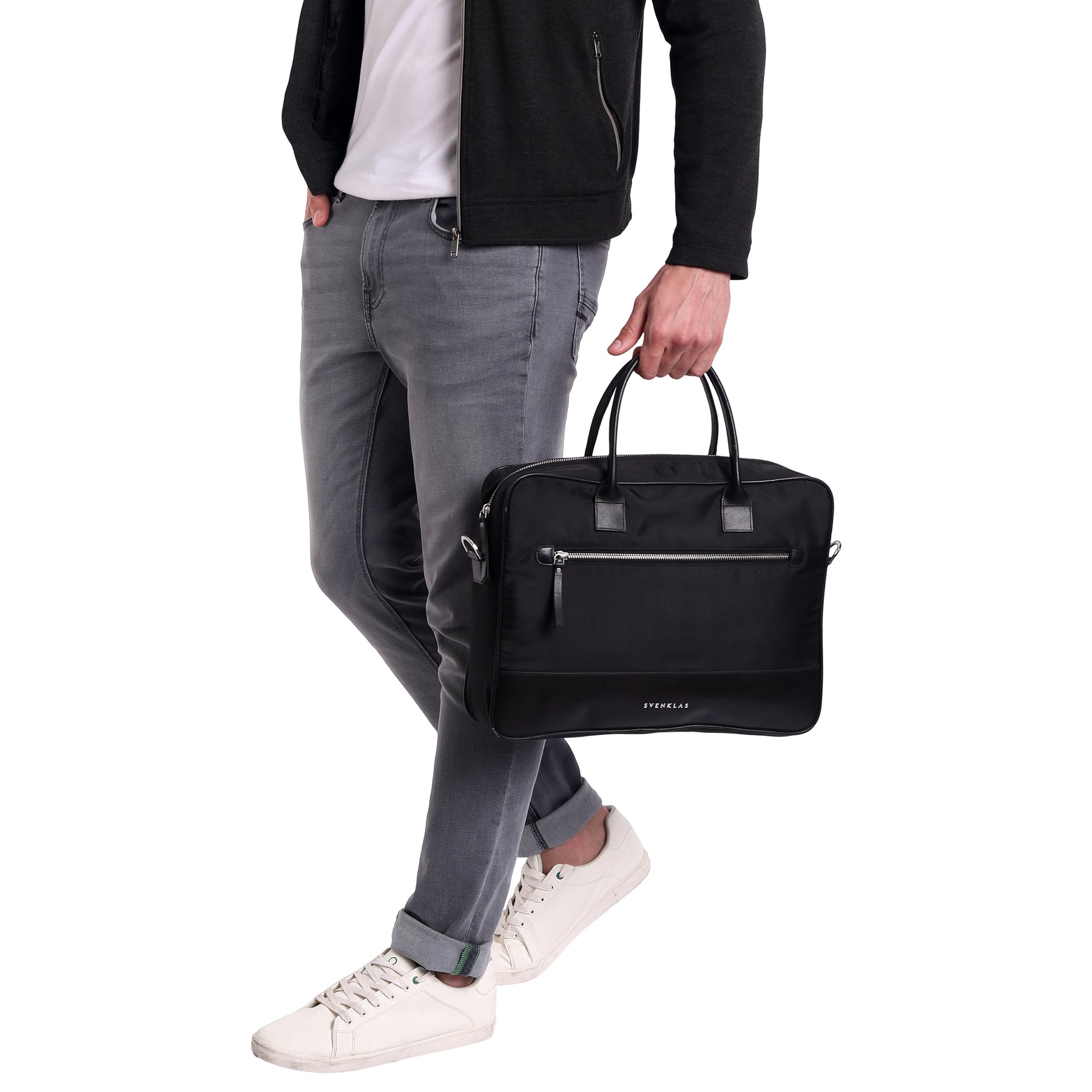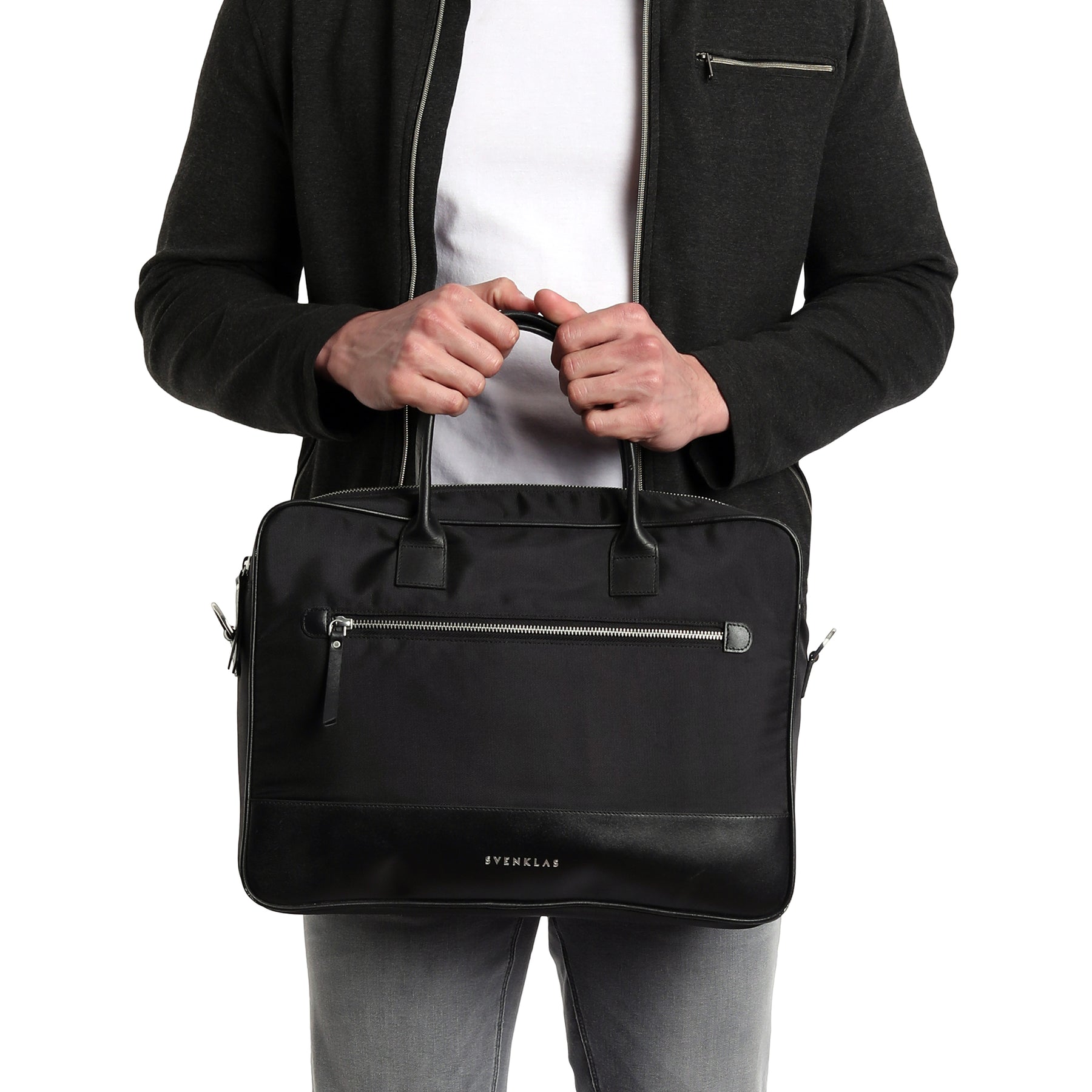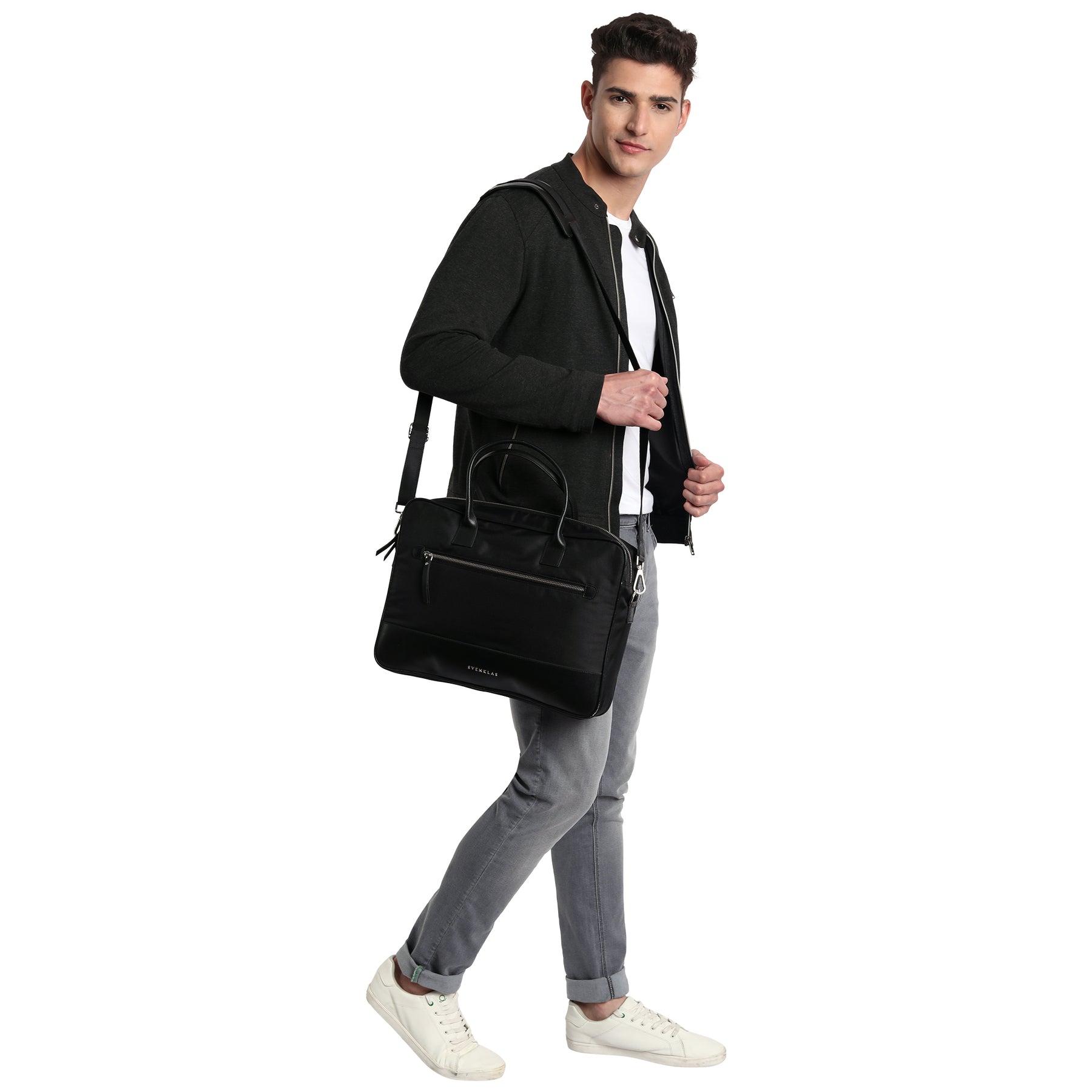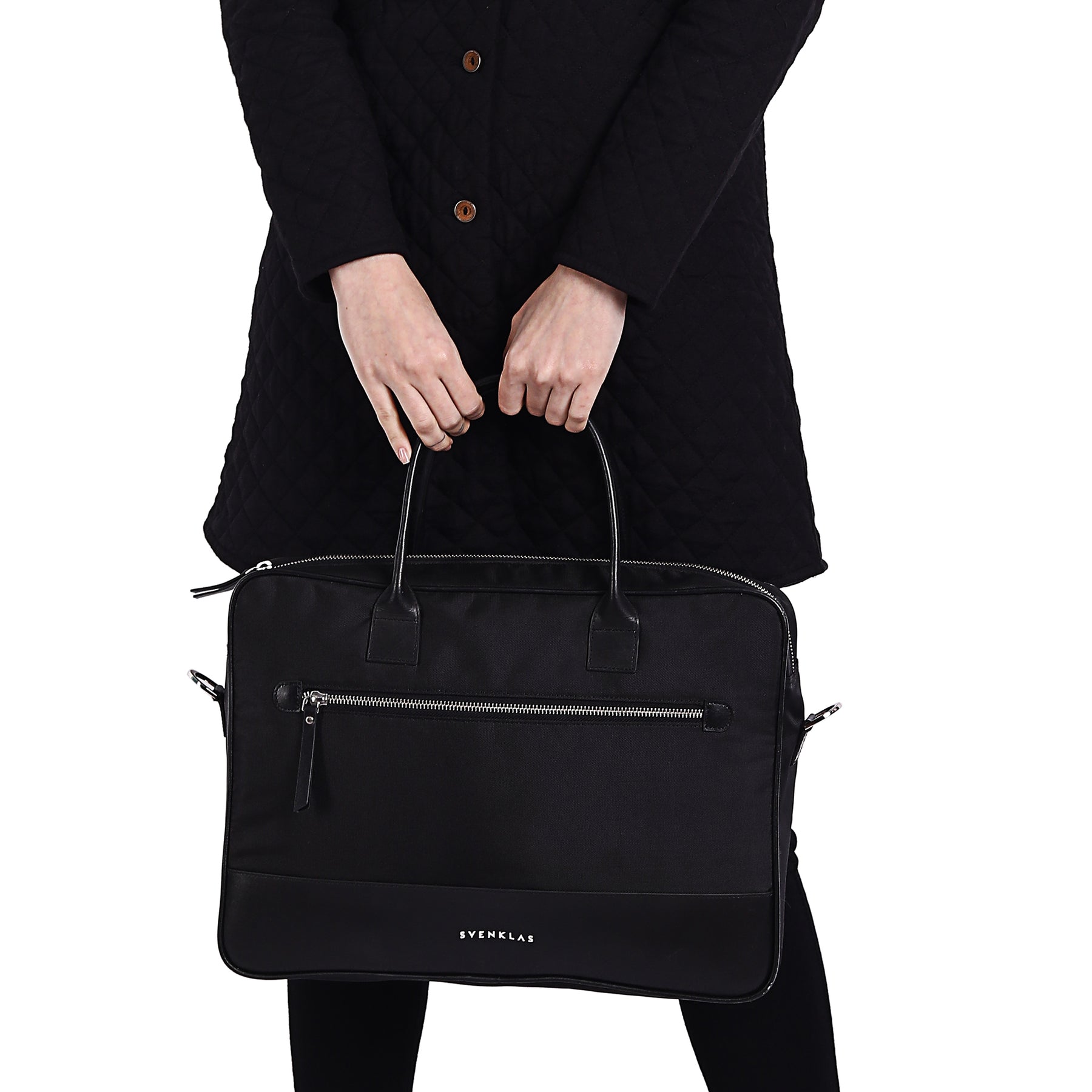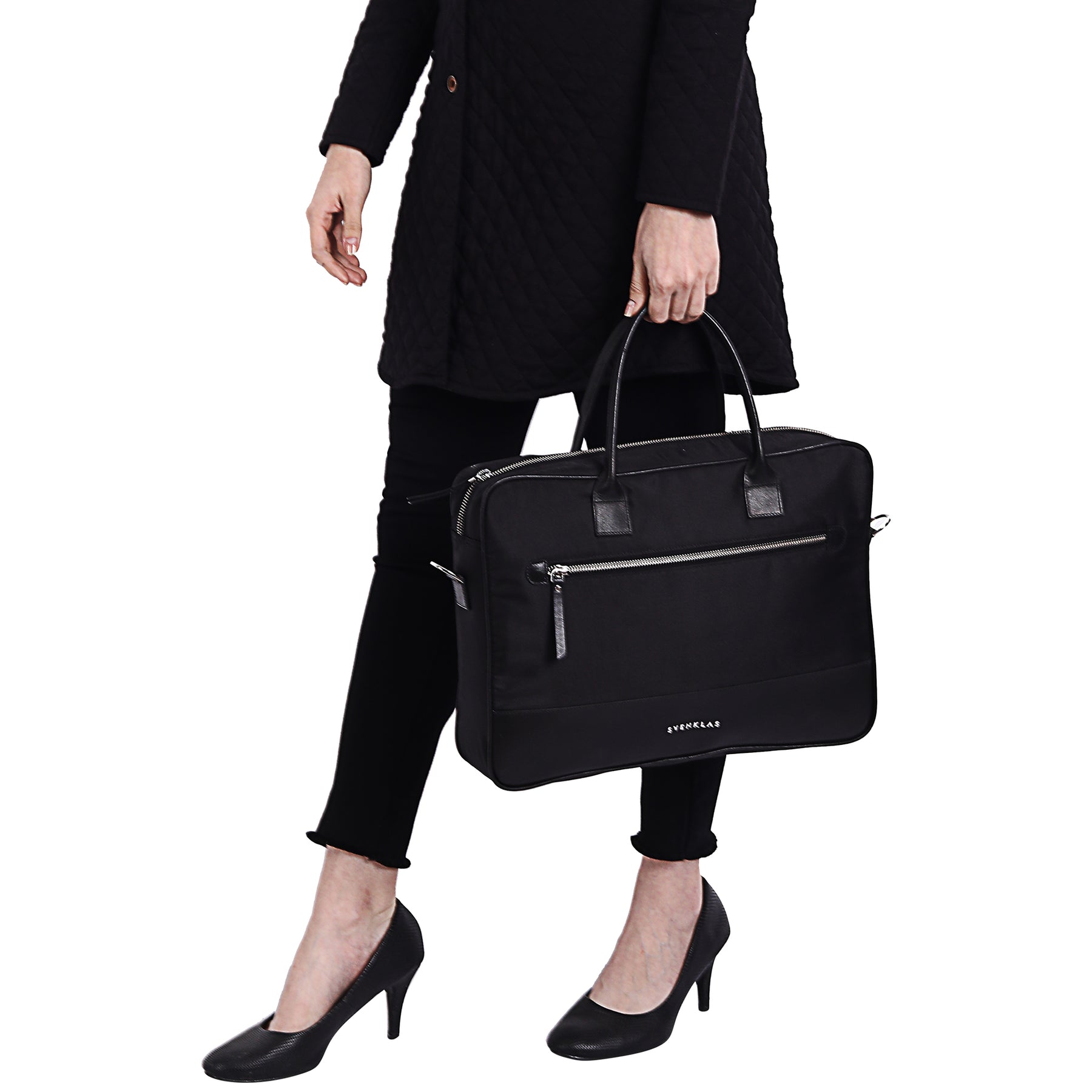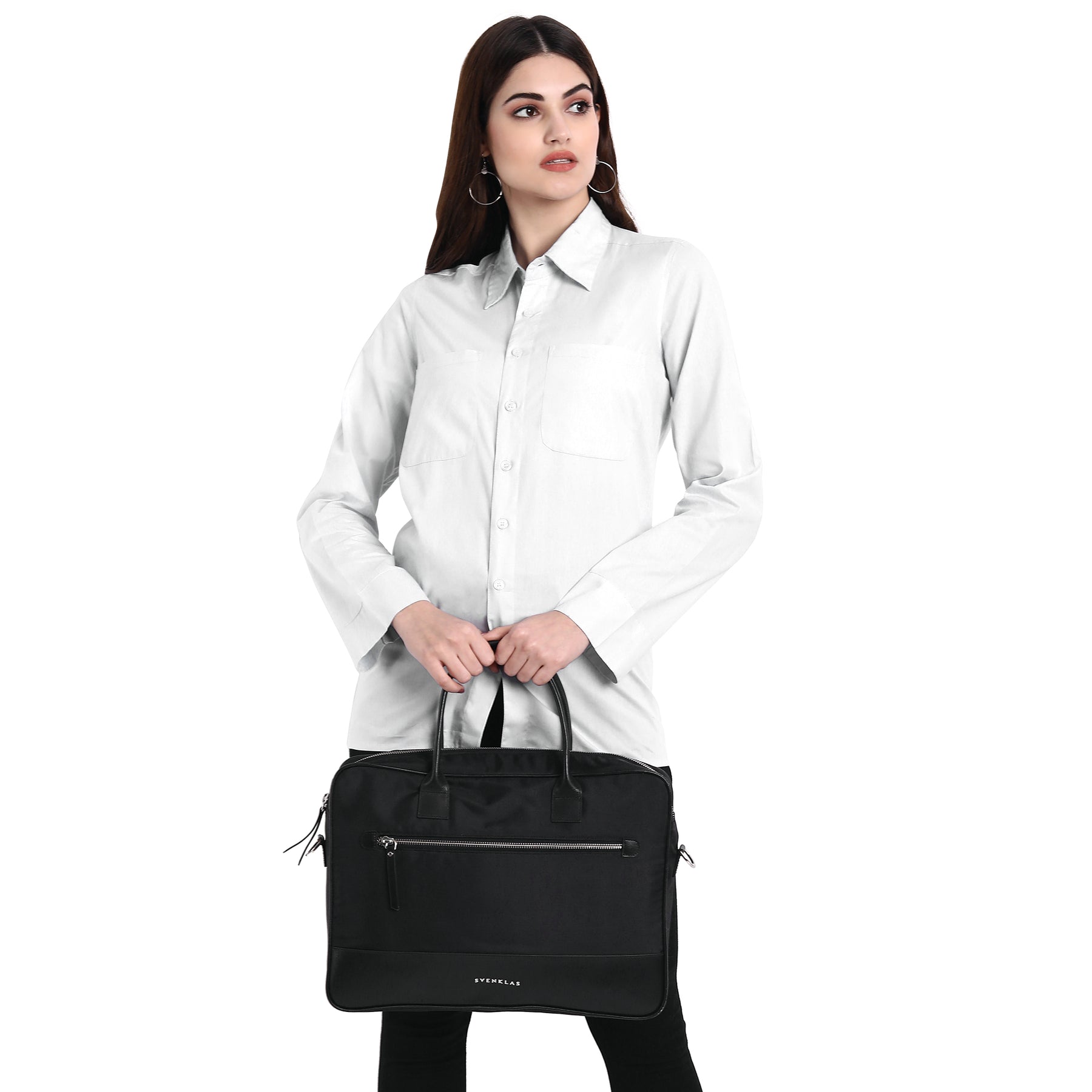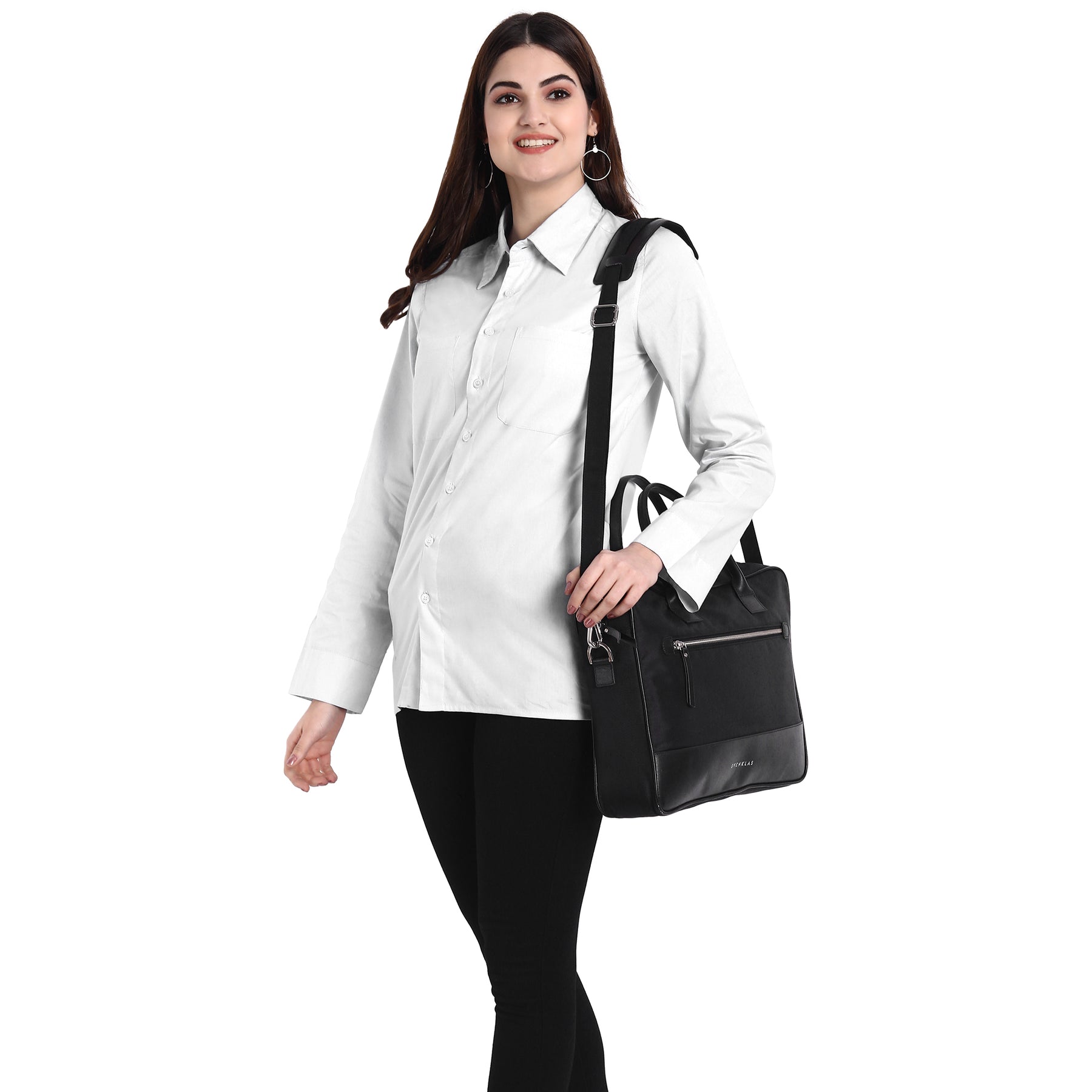 Melvin Messenger - Black
Fast, free express shipping and returns. Estimated delivery in 3-5 days.
Melvin Black Highlights
Made with premium natural leather and water resistant 100% recycled polyester
Super functional and highly durable with removable shoulder strap and a luggage sleeve
Modern minimal scandinavian design with metallic hardware and padded inner compartments
Designed for everyday use, Melvin messenger bag is a modern rendition of a timeless commuter style. The enhanced storage volume and a variety of internal organizers makes Melvin a perfect choice for staying organized on the go. Refined aesthetics, minimalist form, metallic accents and crisp lines allow you to relish the simplicity and indulge in the details.
DETAILS
Features a spacious main compartment for your everyday essentials.

16" inch separate internal laptop compartment.

Zipper to access the main compartment.

Shape retaining construction.

External zipper pocket at the front for easy access to frequently used items such as your wallet and passport.

Trolley strap on the backside makes it the perfect companion for any business trip.

Removable and adjustable shoulder strap to keep you comfortable even when packing heavy.

One internal zipper pocket for keeping your cards, cables and valuables safe.

Three internal slip pockets to help you stay organized.

Keychain holder.
MATERIALS
Leather: Finest quality full grain aniline-dyed vegetable tanned leather processed naturally and imported from certified local factories in Florence, Italy and Buenos Aires, Argentina.

Leather detailing used in bottom panel, carry handle, front zipper puller, dog hook, shoulder pad, shoulder strap ends, internal slip pockets, keychain holder, outer lining, trims, inner binding.

Fabric: Made with water-resistant and highly durable recycled polyester. Recycled polyester is produced using post-consumer waste and uses less natural resources like water, energy and fossil fuels than regular polyester.

Lining Fabric: The inside of the messenger bag is made of premium quality water-resistant black fabric liner. (organic cotton twill)
Strap: The strap is high-quality cotton webbing with leather shoulder pad and leather trims.

Zipper: Hand polished YKK Excella.

Hardware: Custom designed durable metallic hardware.
DIMENSIONS
13in (H) * 16in (W) * 4in (D)
WEIGHT & CAPACITY
Weight: 690 g
Volume: 16 L

Made in India
Estimated delivery in 3-5 days. Free shipping and 14 days no questions asked free returns.
USE CODE: FIRST15 FOR 15% OFF ALL ORDERS
USE CODE: SVENKLAS TO GET ₹500 OFF ON ORDERS ABOVE ₹1999/-
LIMITED TIME OFFER! FREE SVENKLAS WALLET ON ORDERS ABOVE ₹6999/-
(*Only 1 voucher code can be used at a time)
Detailed care instructions
to extend the life of your messenger bag. We use full grain leather which utilizes only the highest quality hides and natural imperfections may be visible.
The leather hides for our product comes from certified local factories in Italy and Argentina and is in accordance with the most stringent animal welfare laws in the world. The leather is vegetable tanned and processed using natural tannins that occur in certain tree barks, wood, roots, leaves and fruits of plants. This preserves the natural characteristics of the material and it ages beautifully. The fabric is made from recycled polyester which is produced using post-consumer waste. Working conditions are thoroughly audited to ensure strict compliance with international labour laws.
Svenklas products are warranted to be free from defects in materials and hardware for one year from original date of purchase when used under normal conditions and for the purpose intended.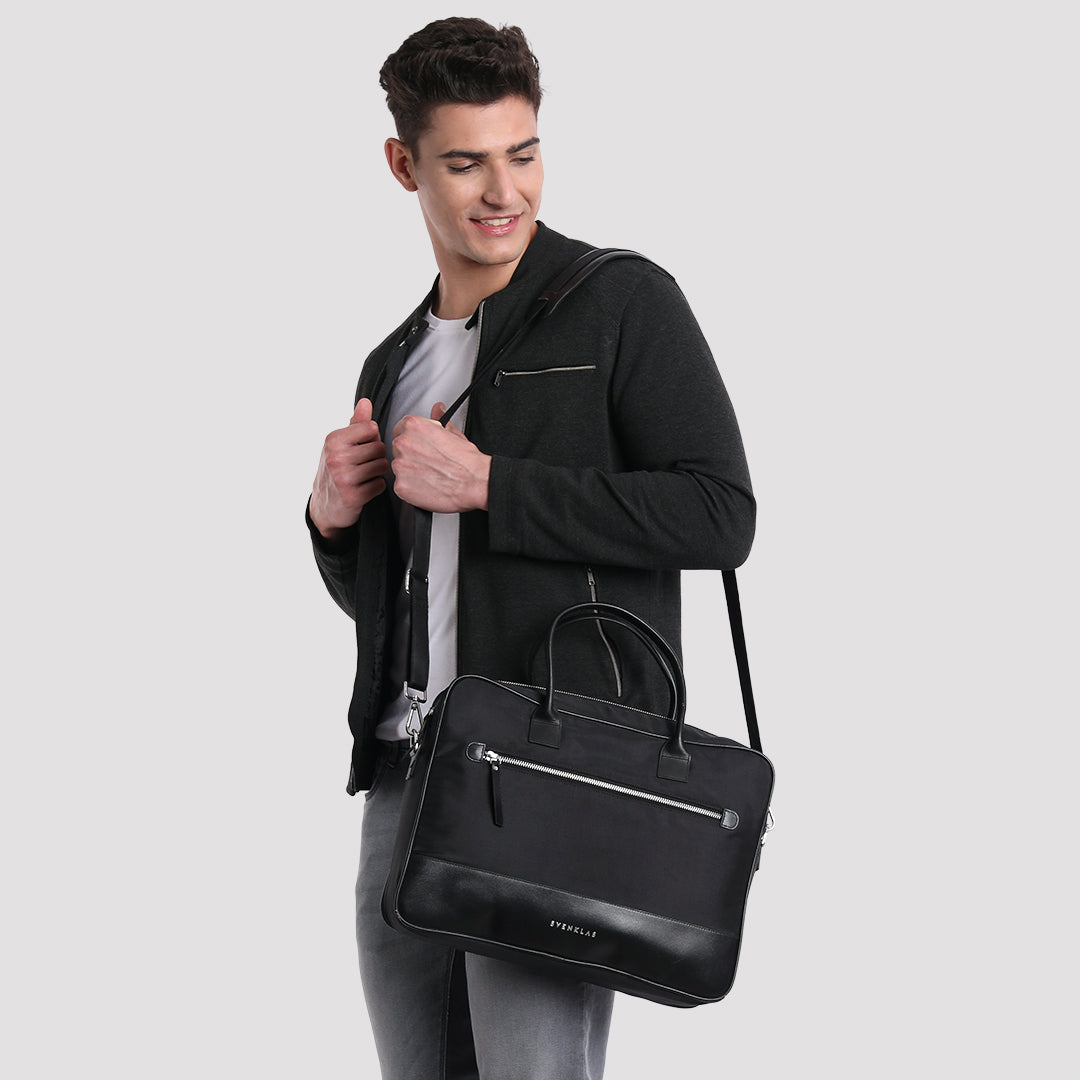 Blending Timeless Luxury With Practical Elegance
Wide shoulder strap will adjust to your shape to help you carry comfortably all day long. The inside is fitted with a variety of organizers for devices and in-flight essentials. A separate laptop compartment and a range of organized internal pockets will keep all your essentials in the right place.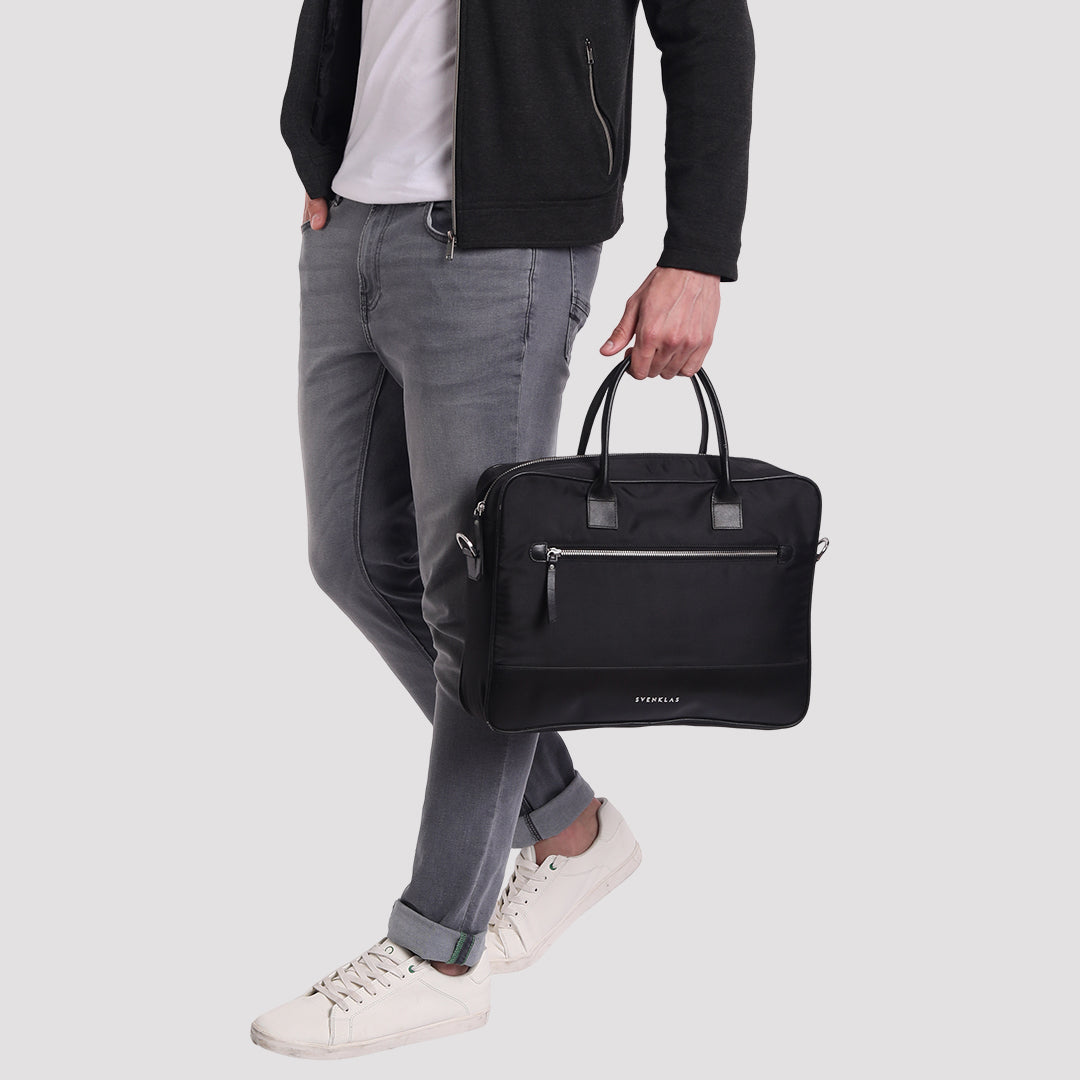 Designed For The Modern Minimalist
Our products are handcrafted by the same craftsmen that work on highest-end luxury labels in the world. We fit just the right features subtly into our design to make it functional, minimal and aesthetically appealing so you can carry all your everyday essentials in style.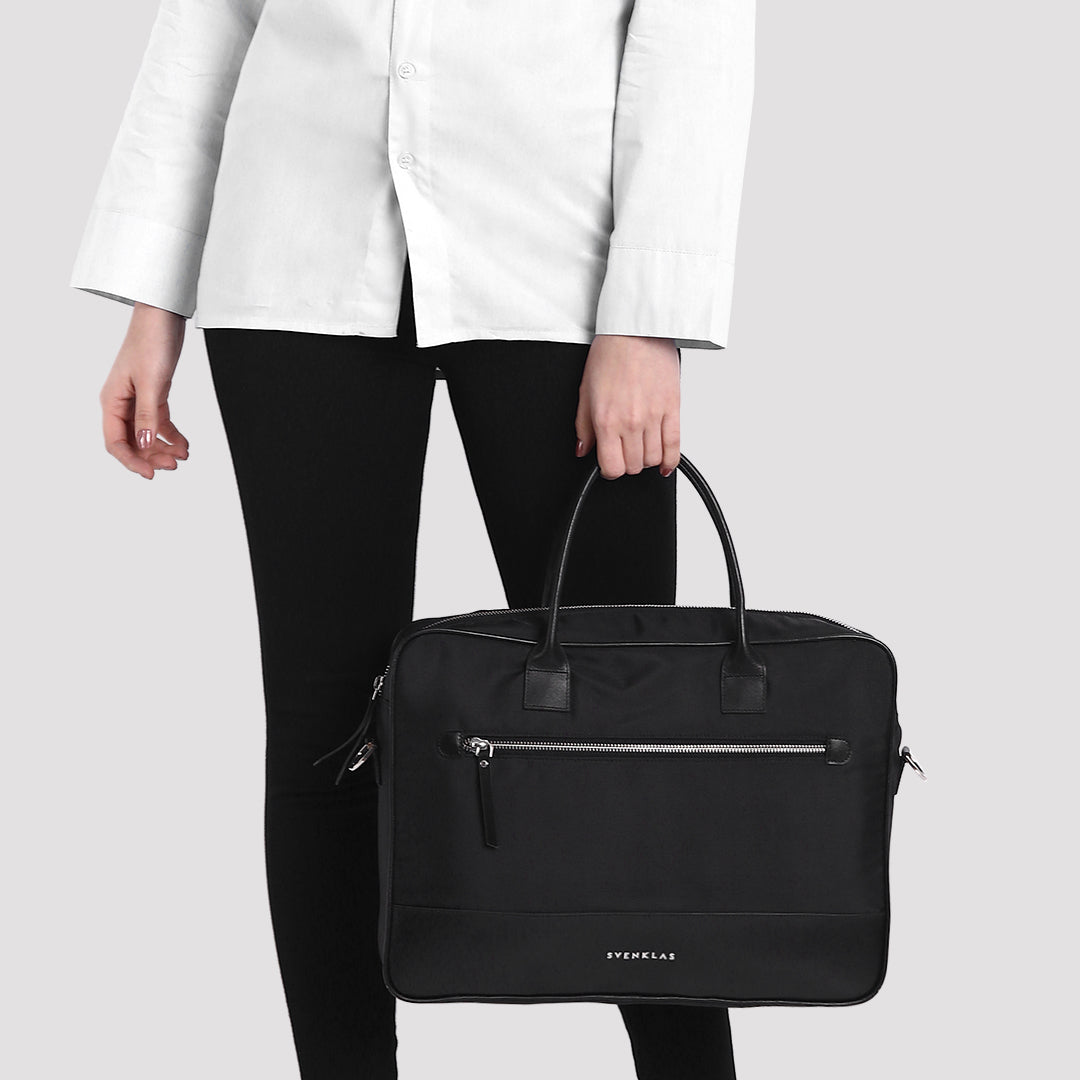 Iconic Style With Modern Functionality
Argentinian vegetable tanned natural leather, water-resistant main compartment, adjustable webbing shoulder strap and striking internal lining all works to elevate the look of Melvin messenger bag.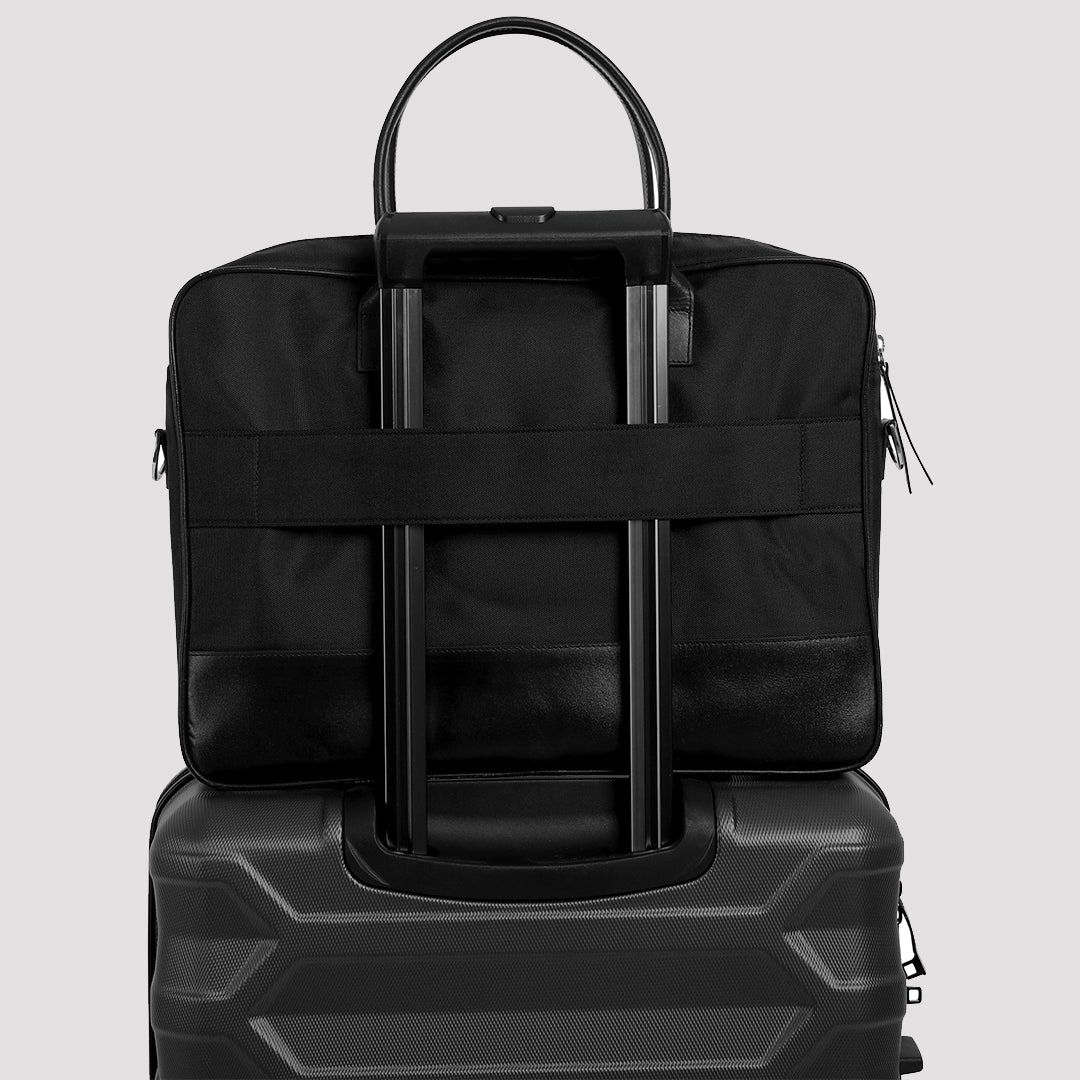 All Around Functionality Geared For Travel
The Melvin messenger design is focused on creating functional sophistication. It stands out in the commute as the luggage sleeve on the backside secures to any trolley or suitcase for a smooth ride.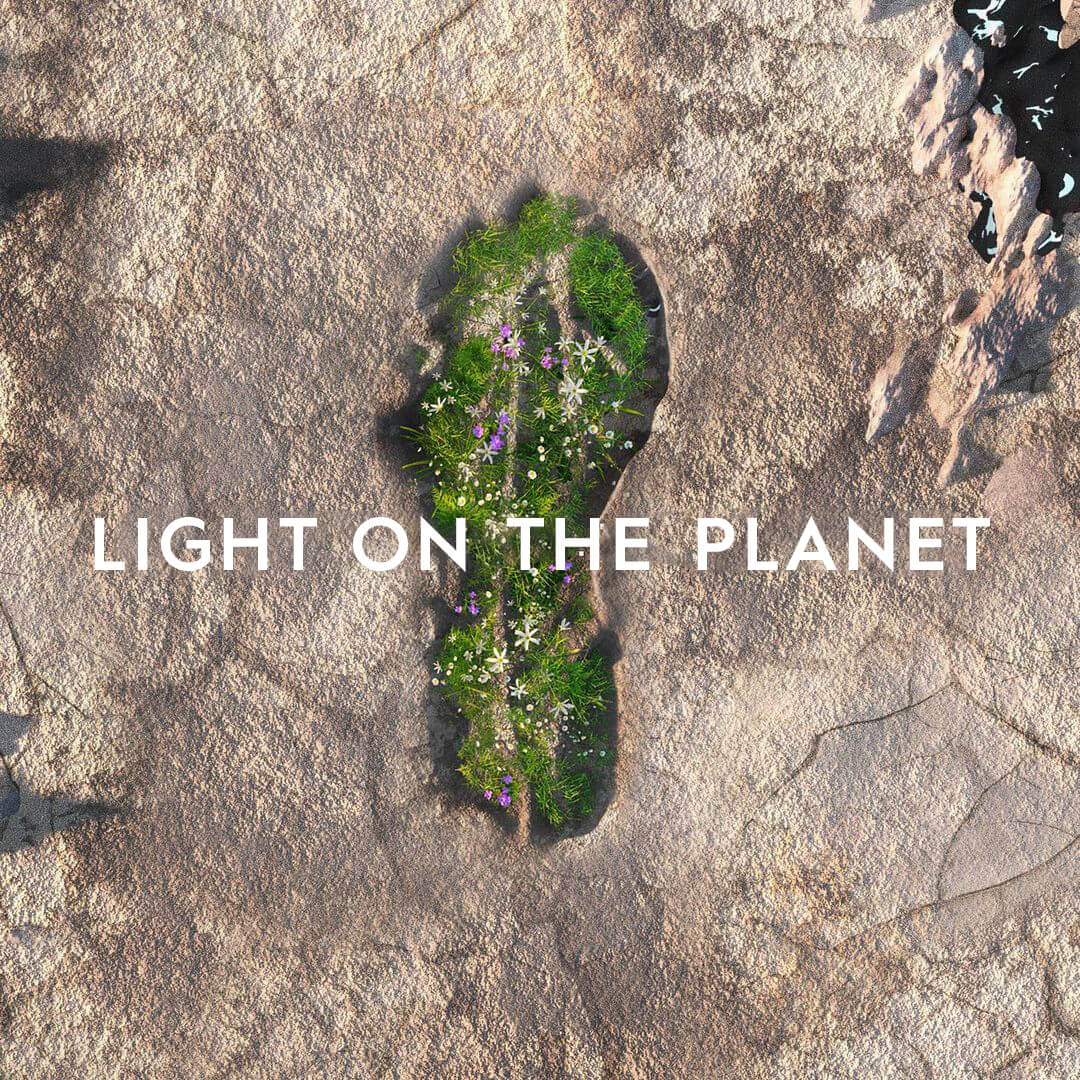 Ciao Carbon !
We have set out on a mission to create products with lowest possible carbon footprint. Our products have minimal impact on our planet thanks to sustainable practices like using natural materials, recycled packaging and buying carbon offsets with our tree plantation program.