Fast, free express shipping and returns. Estimated delivery in 3-5 days.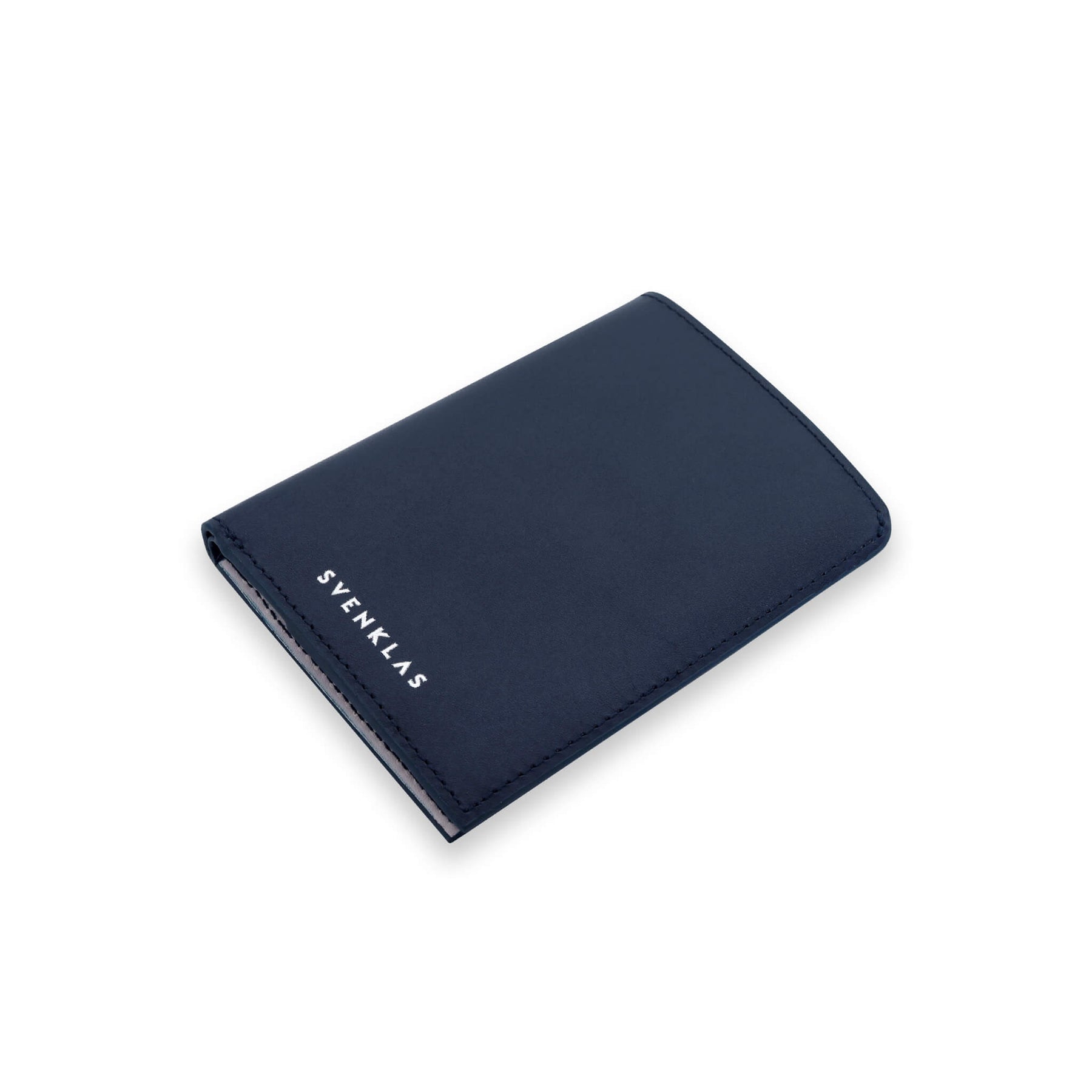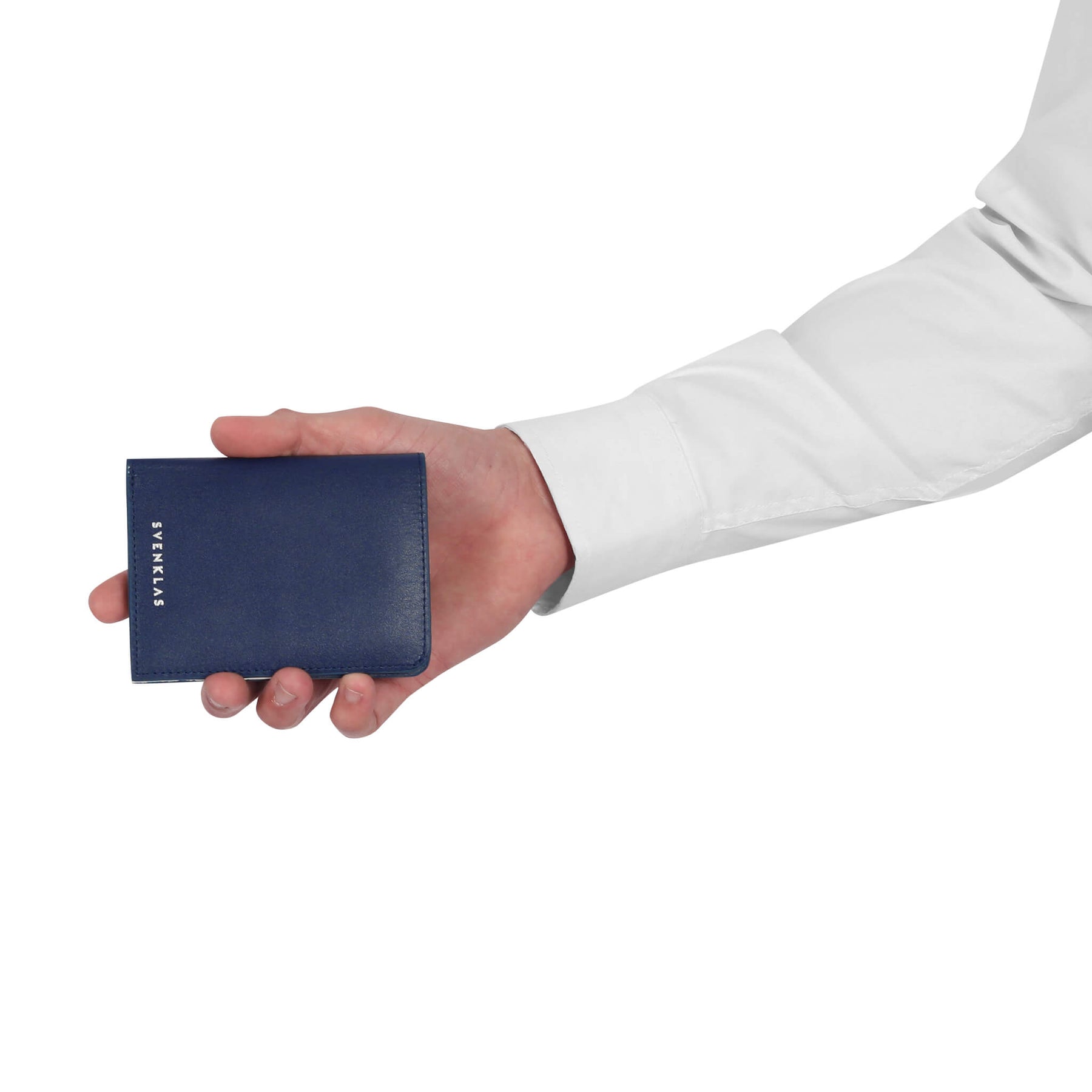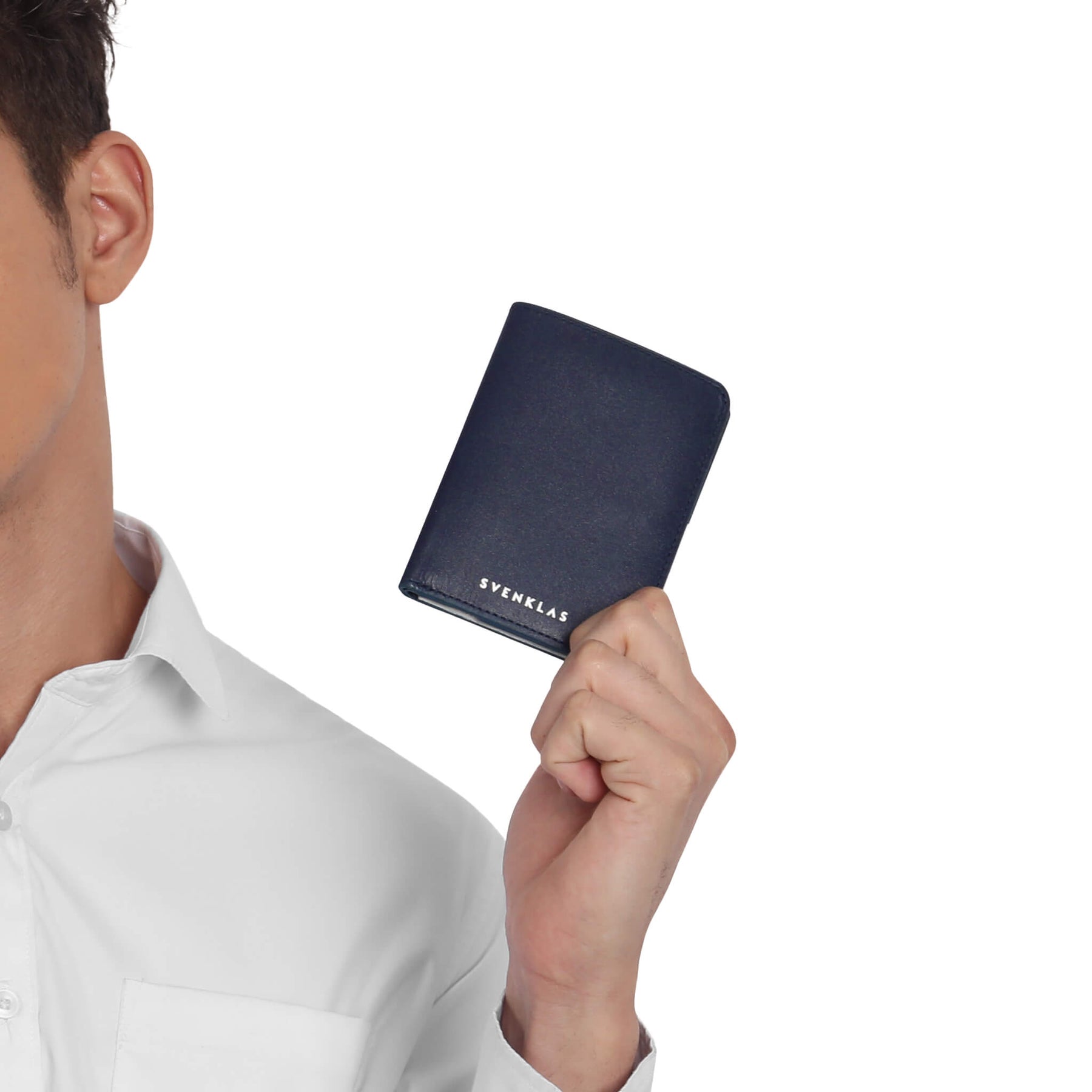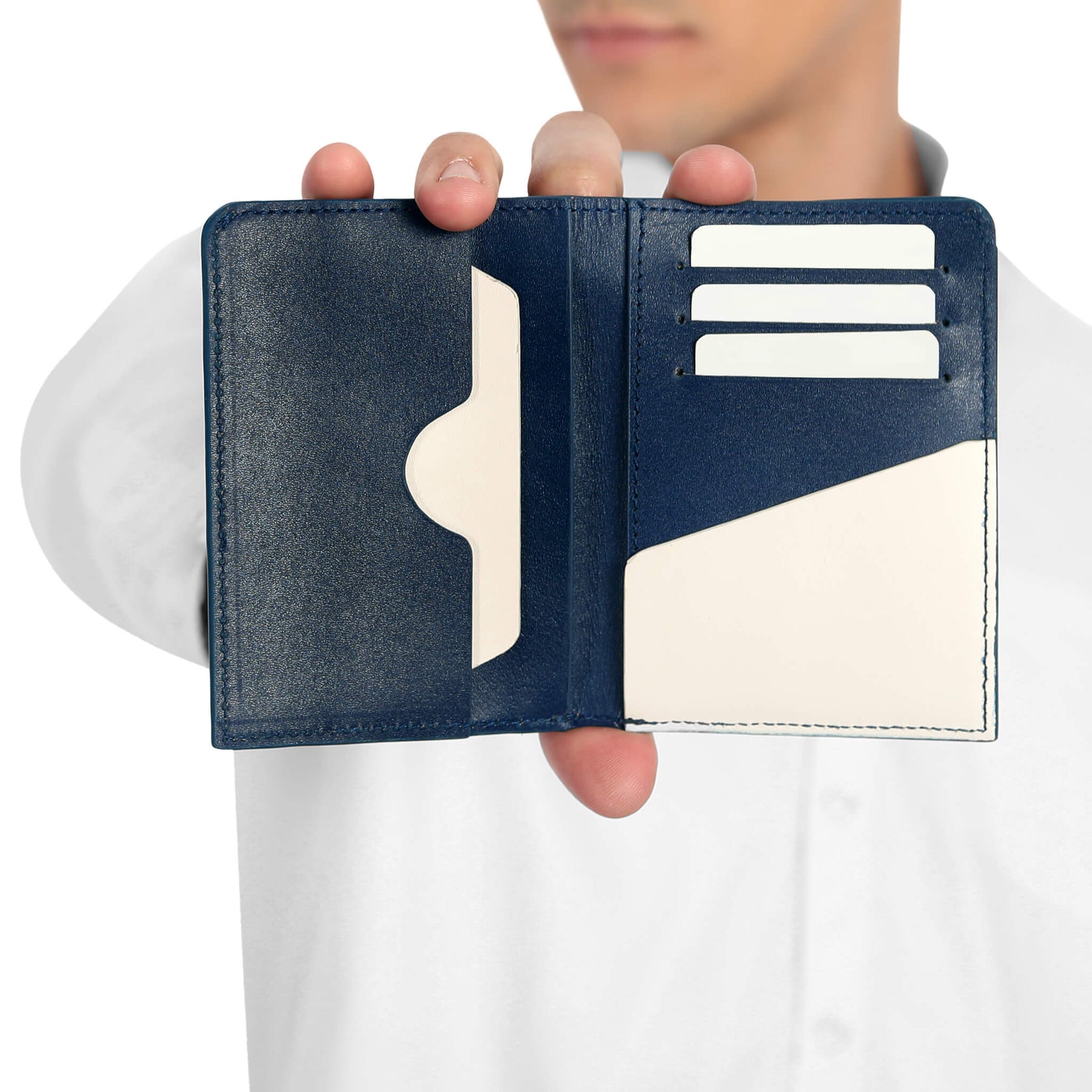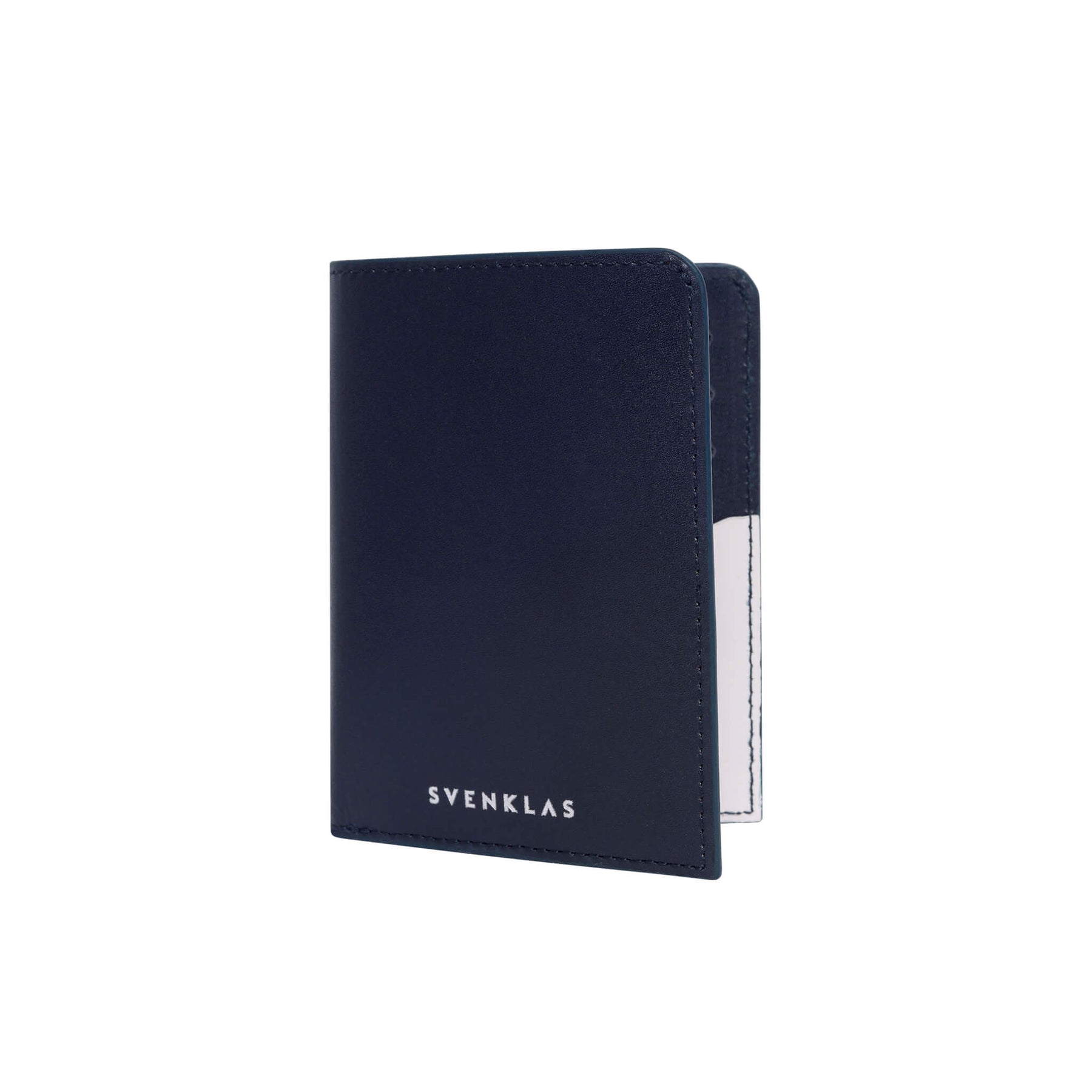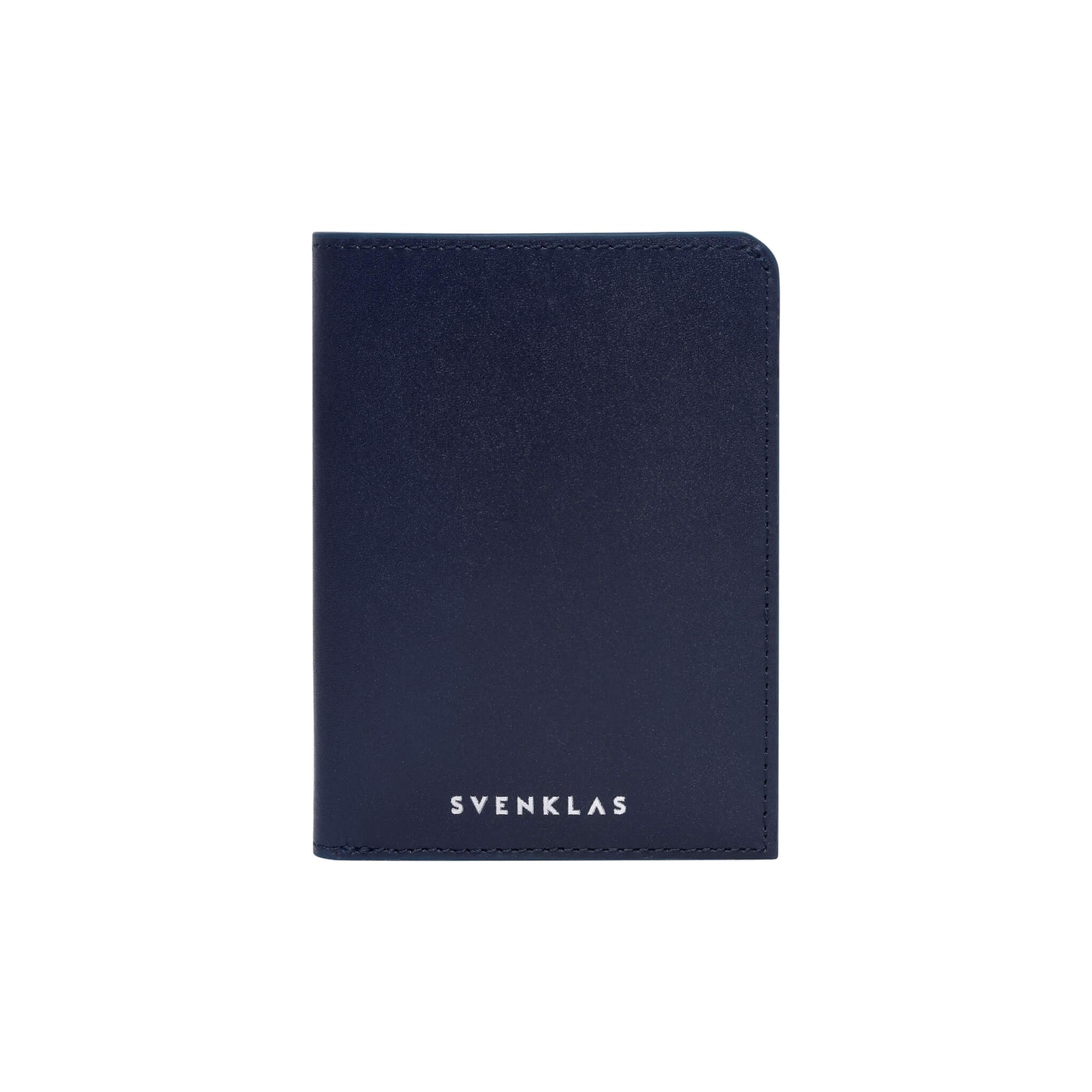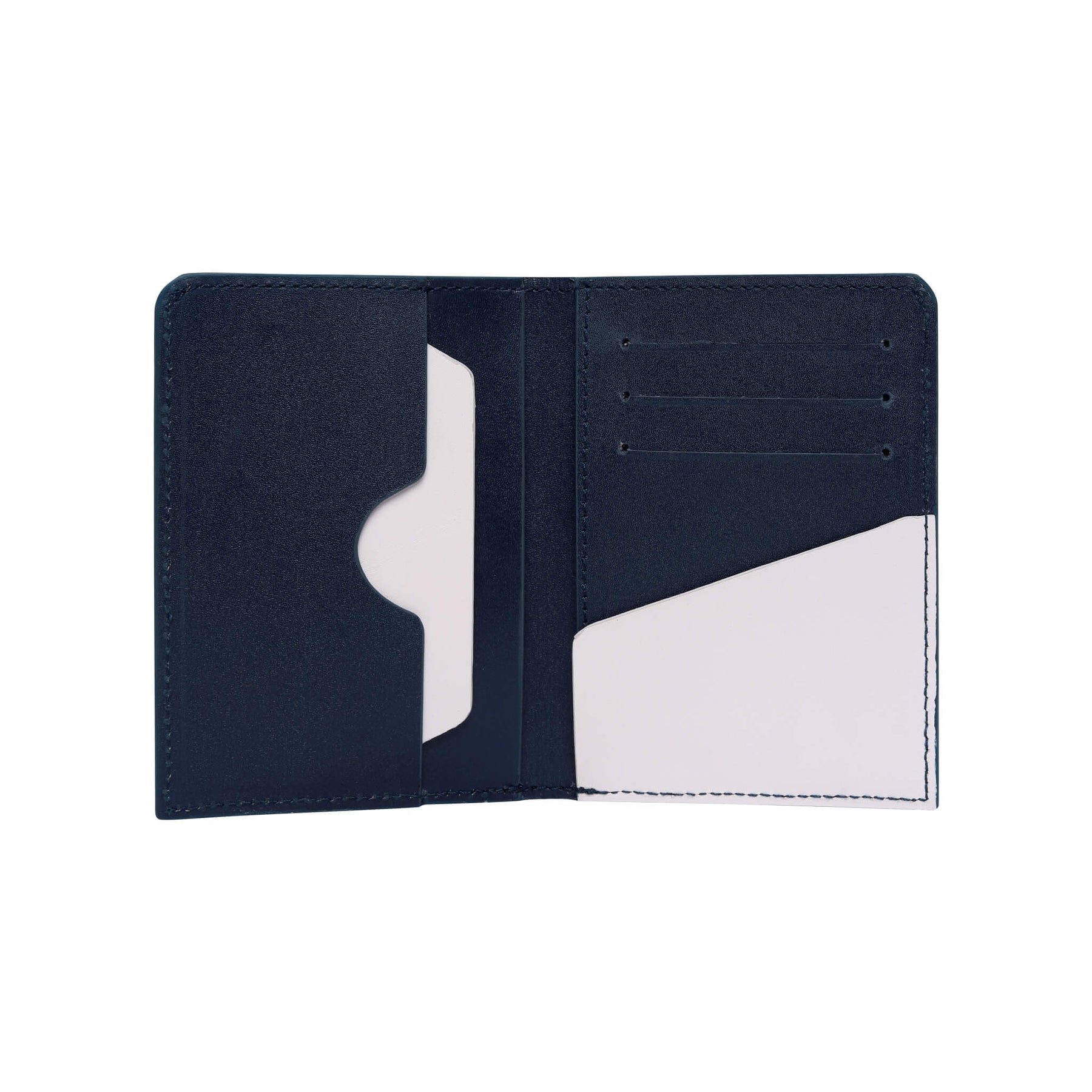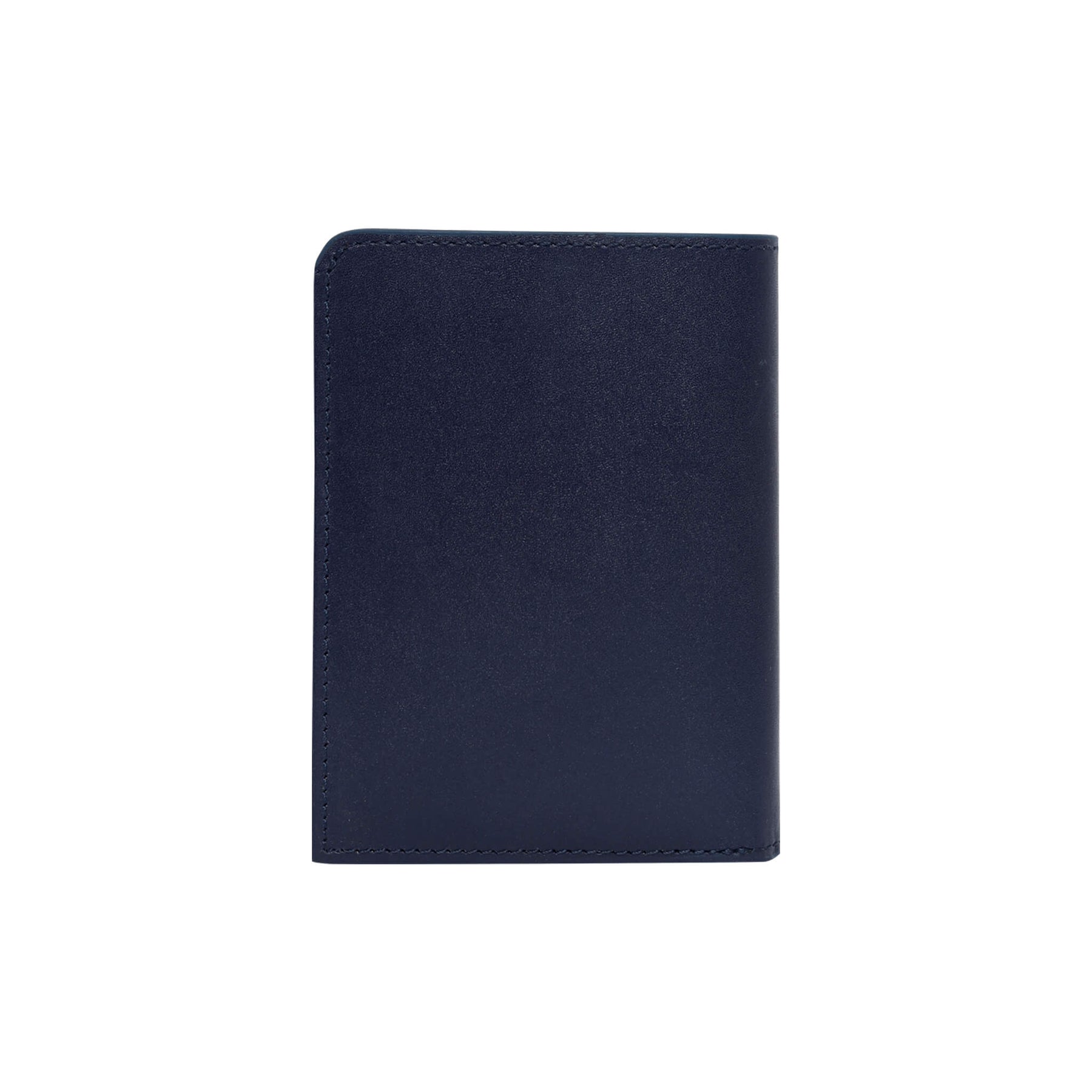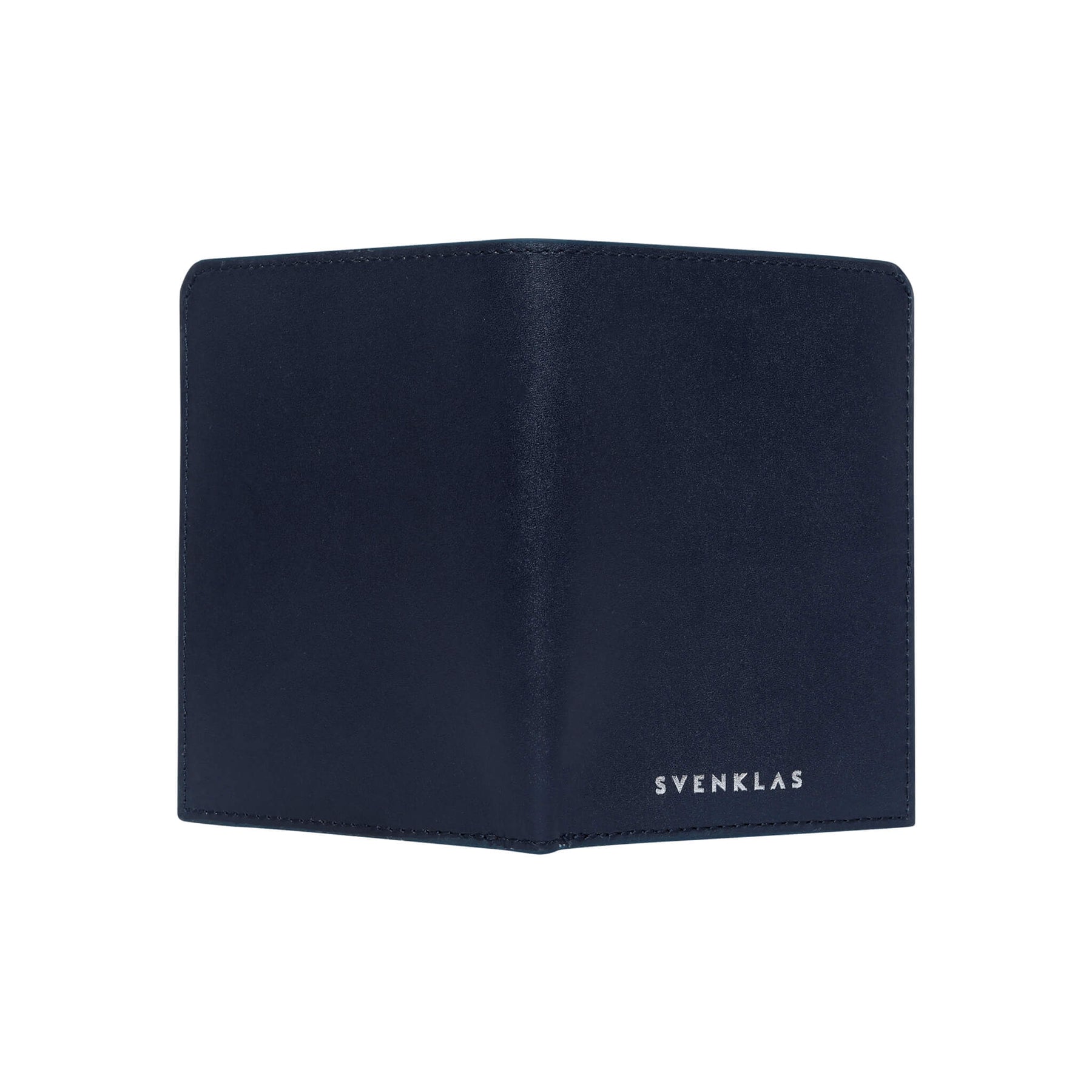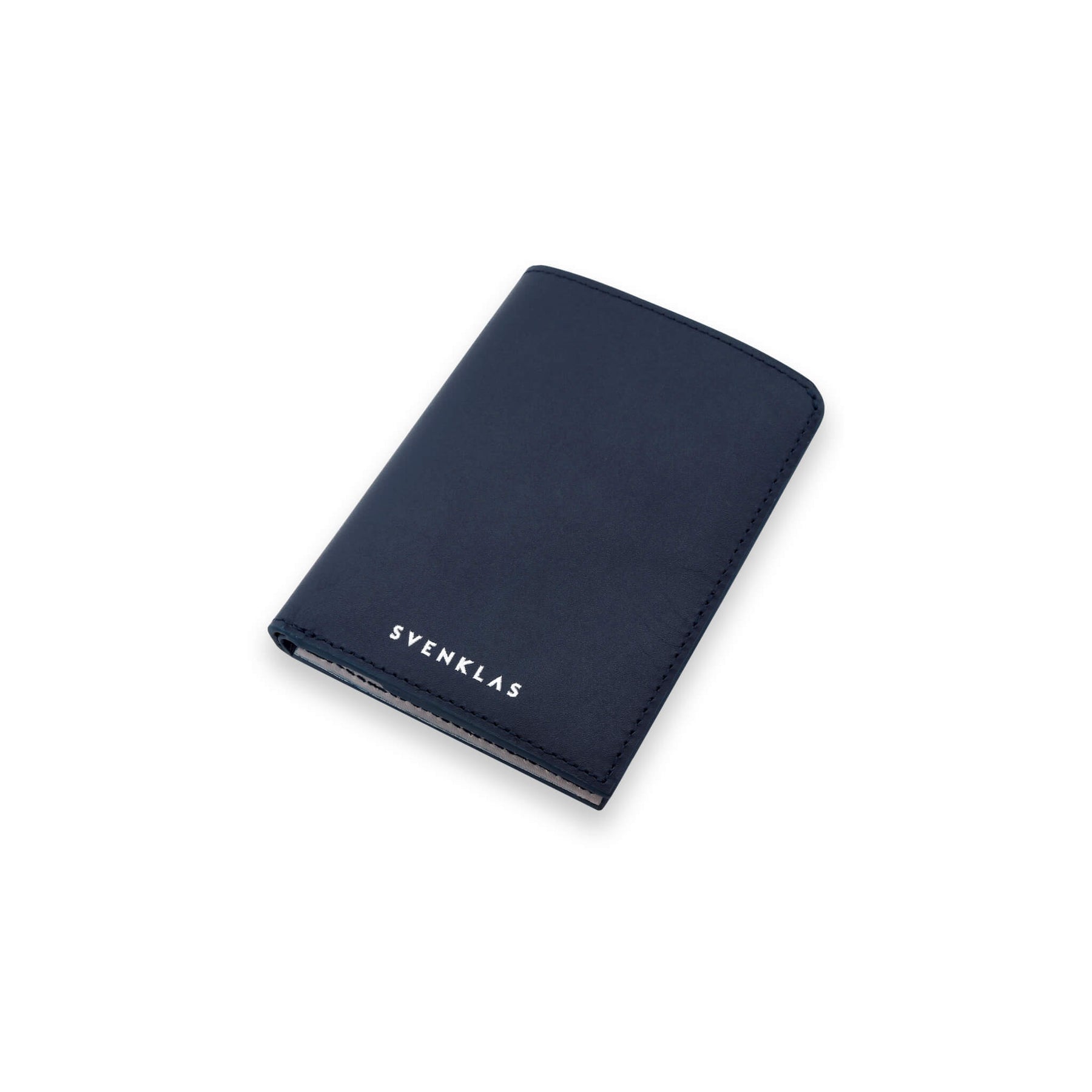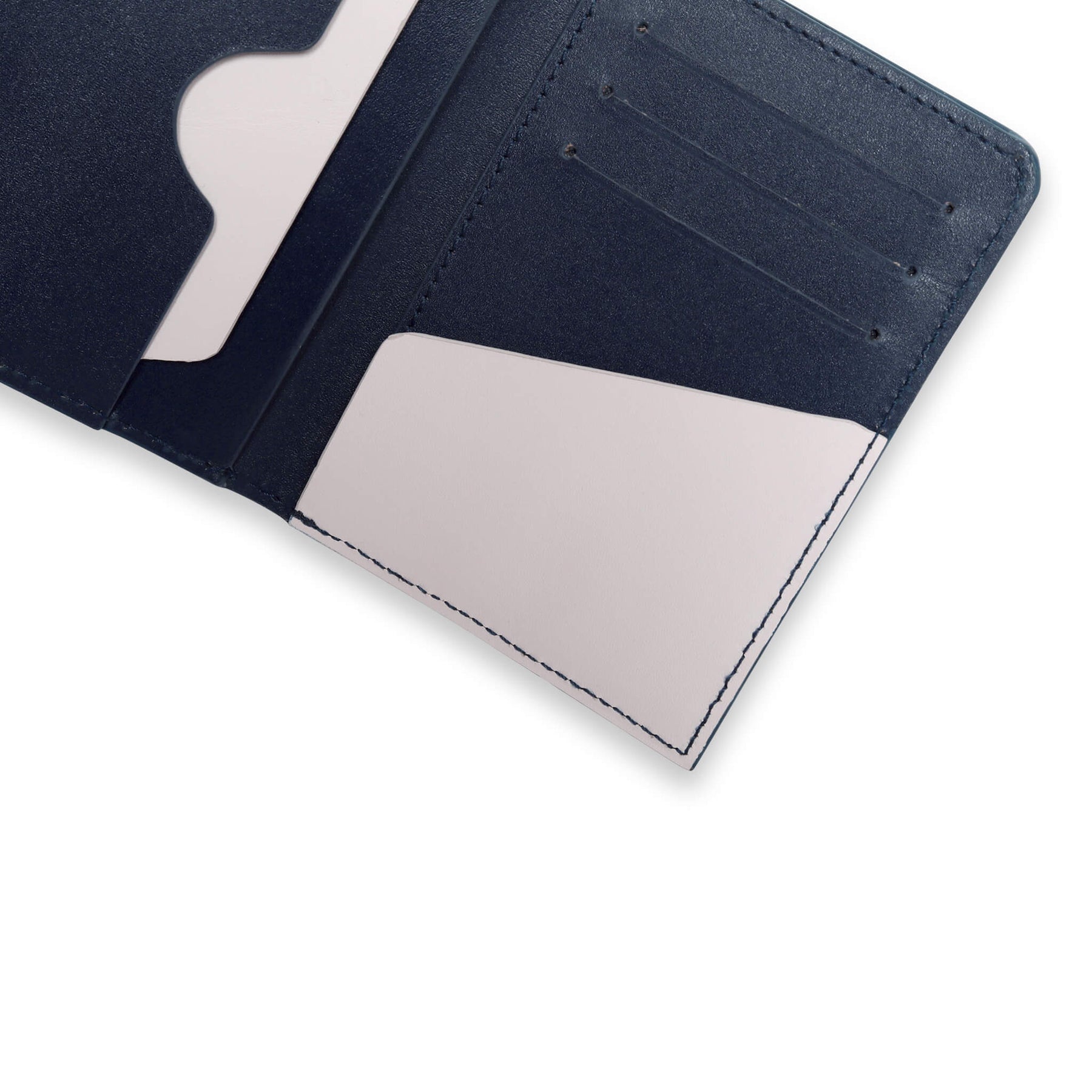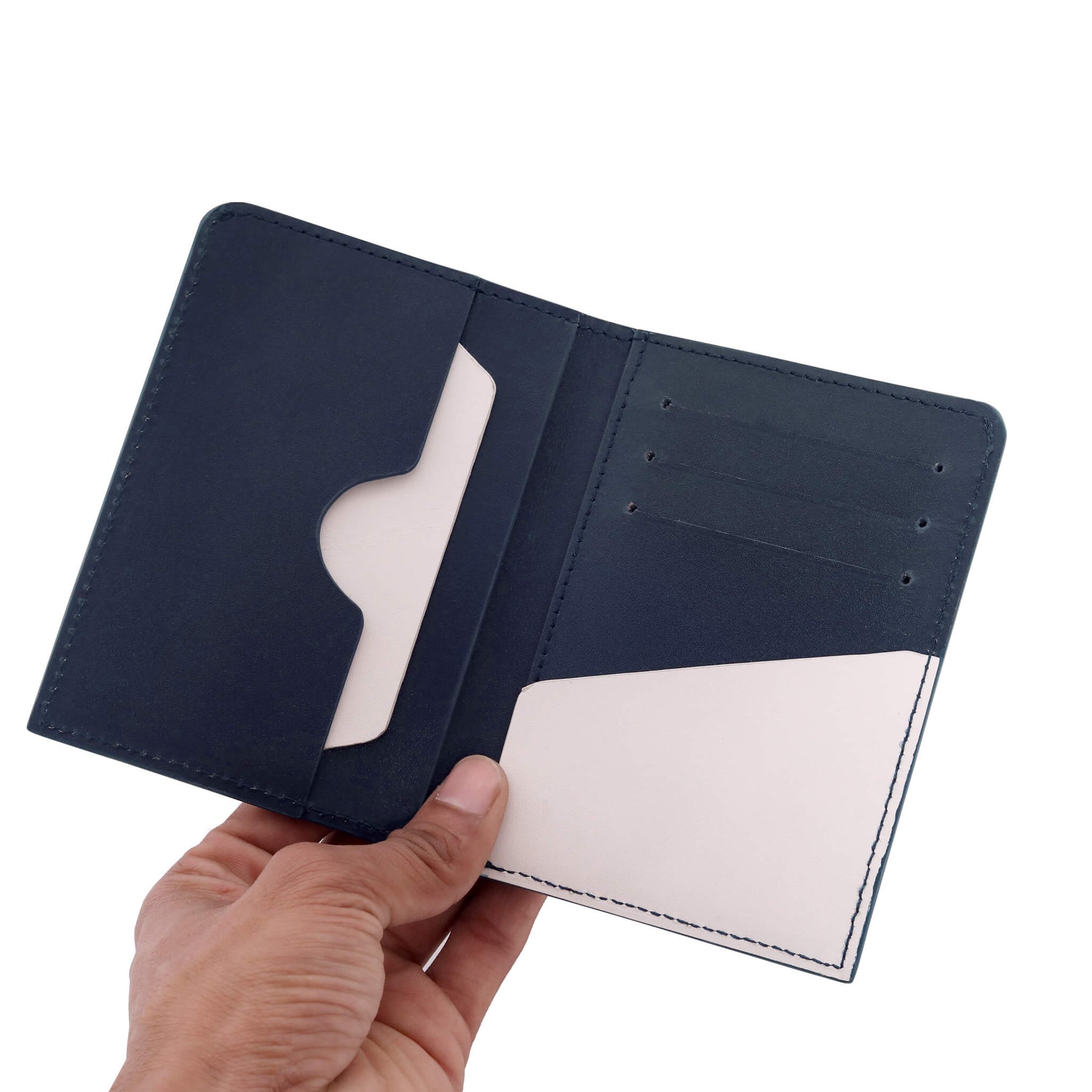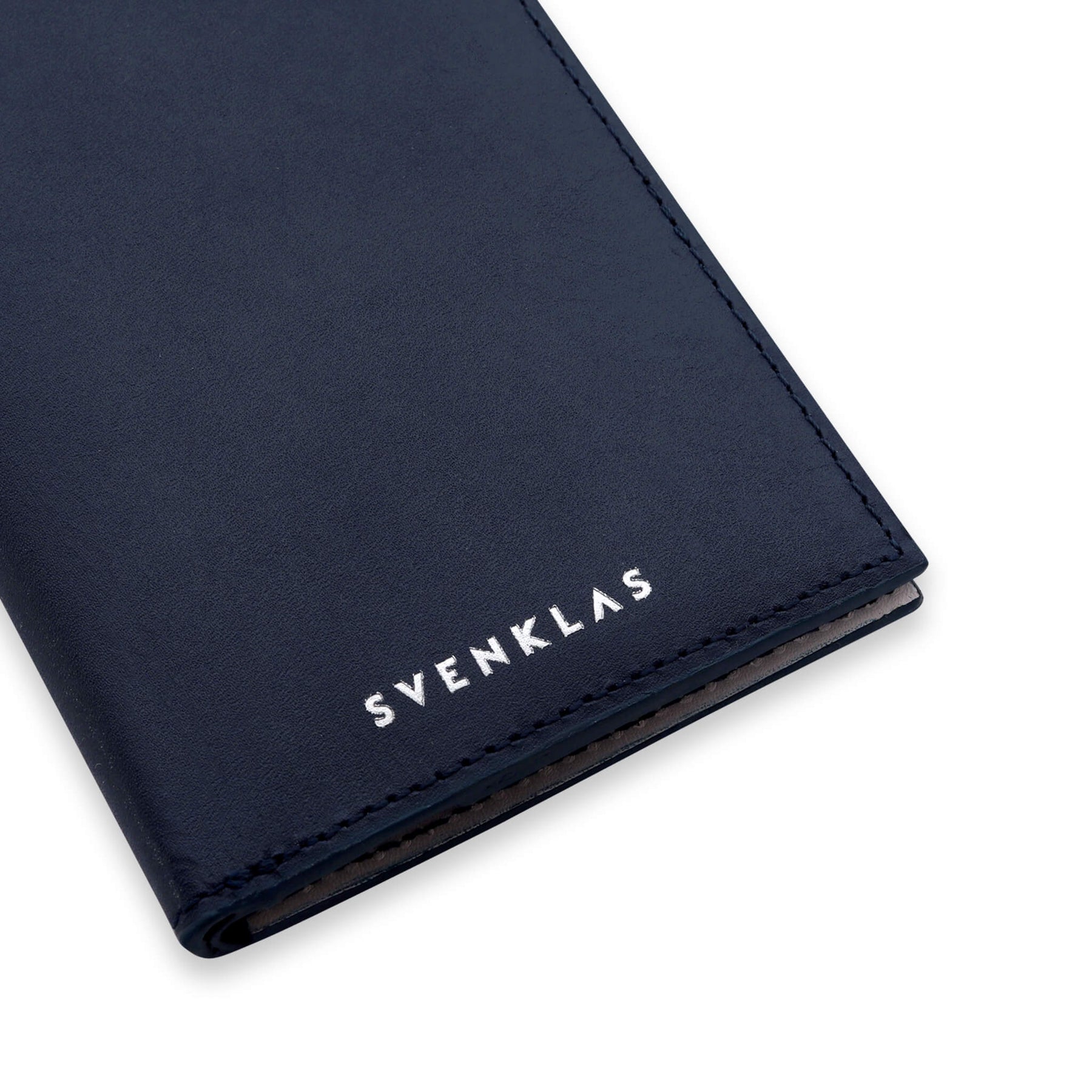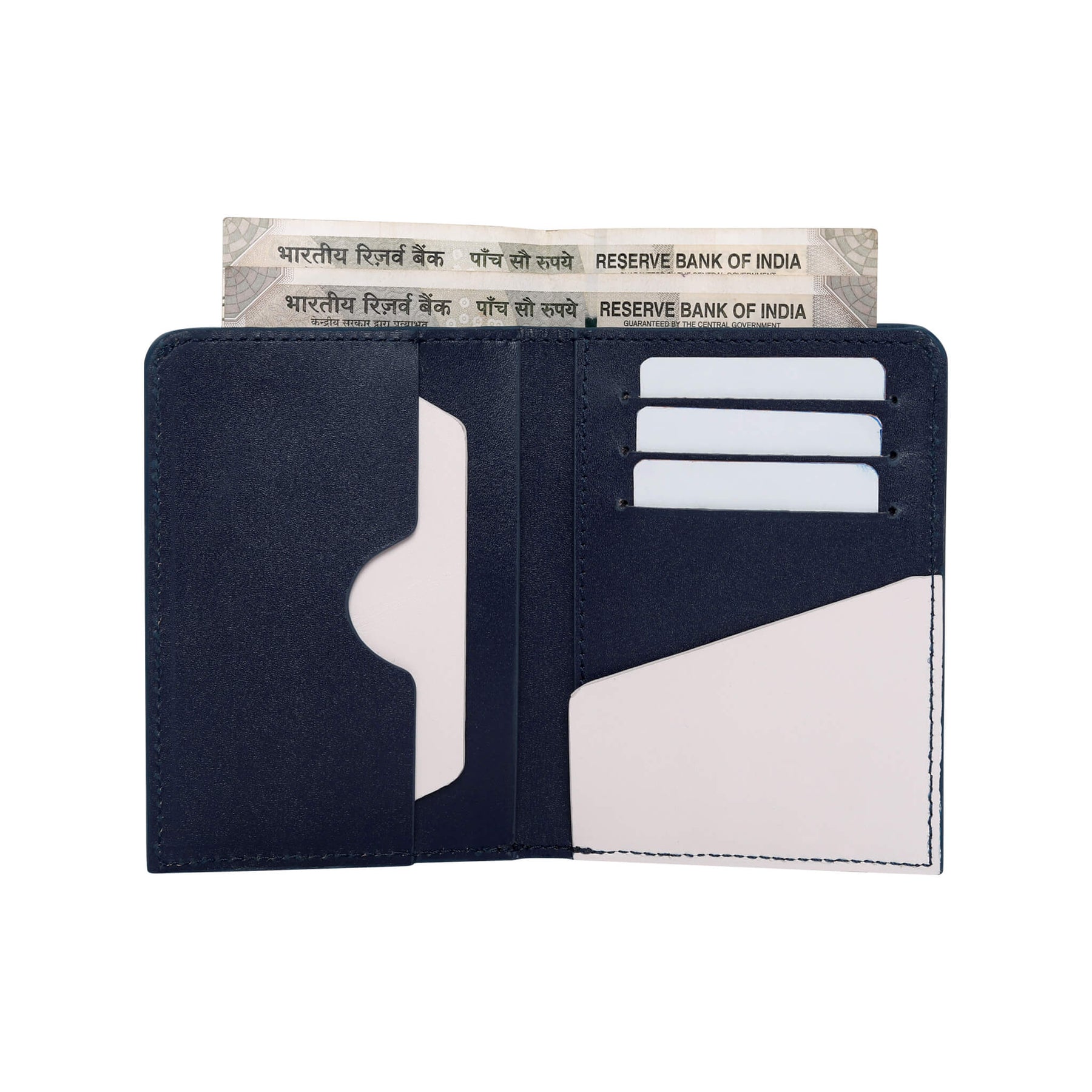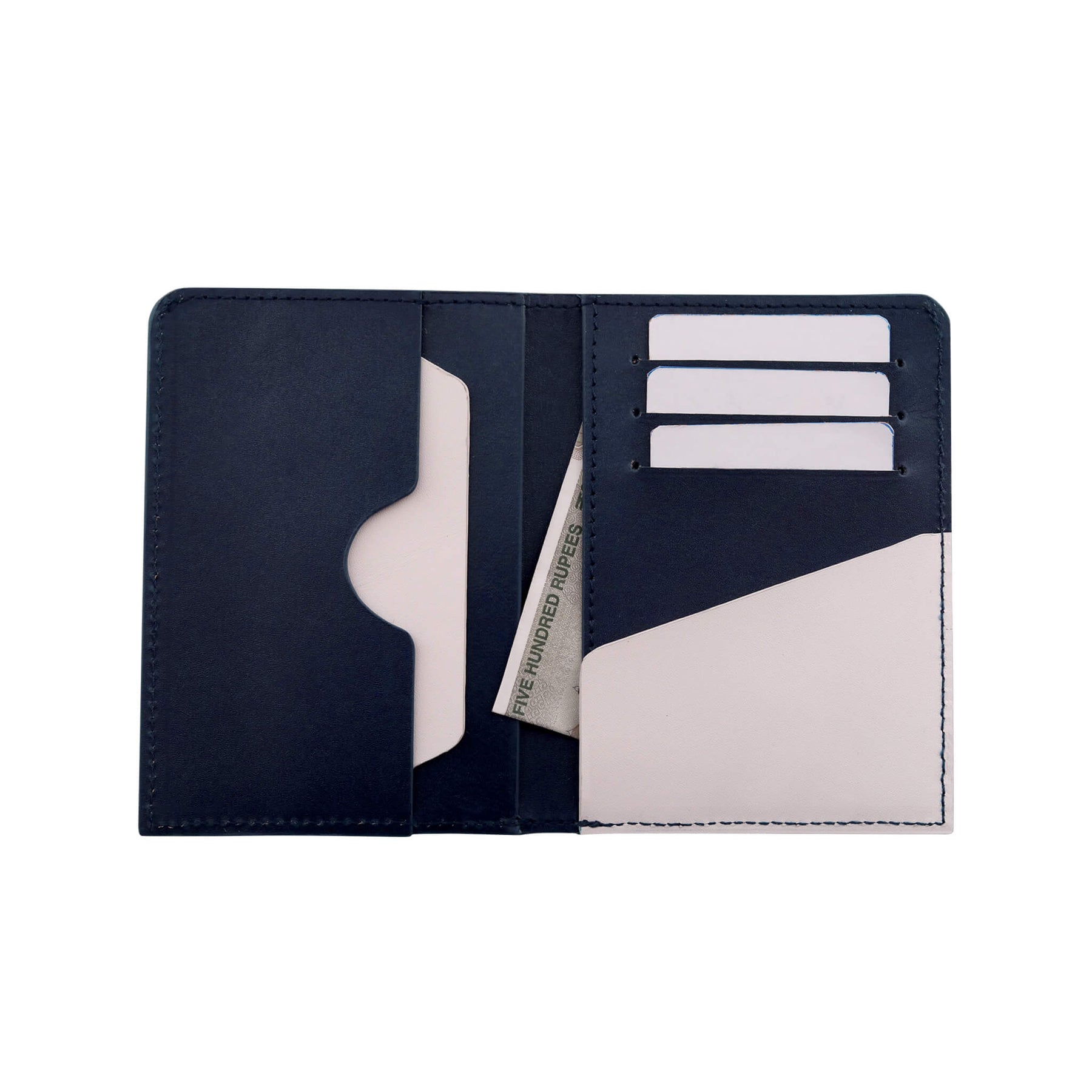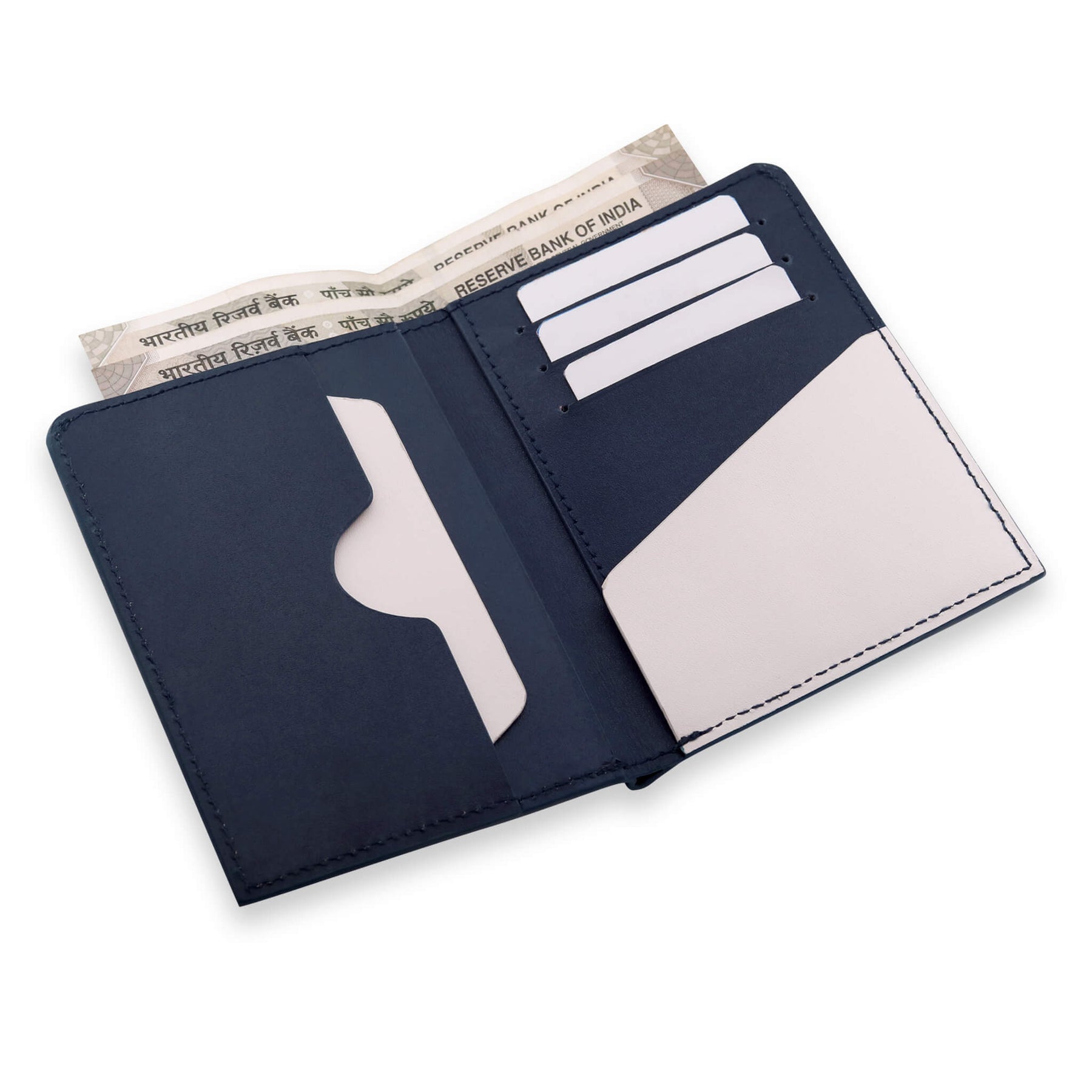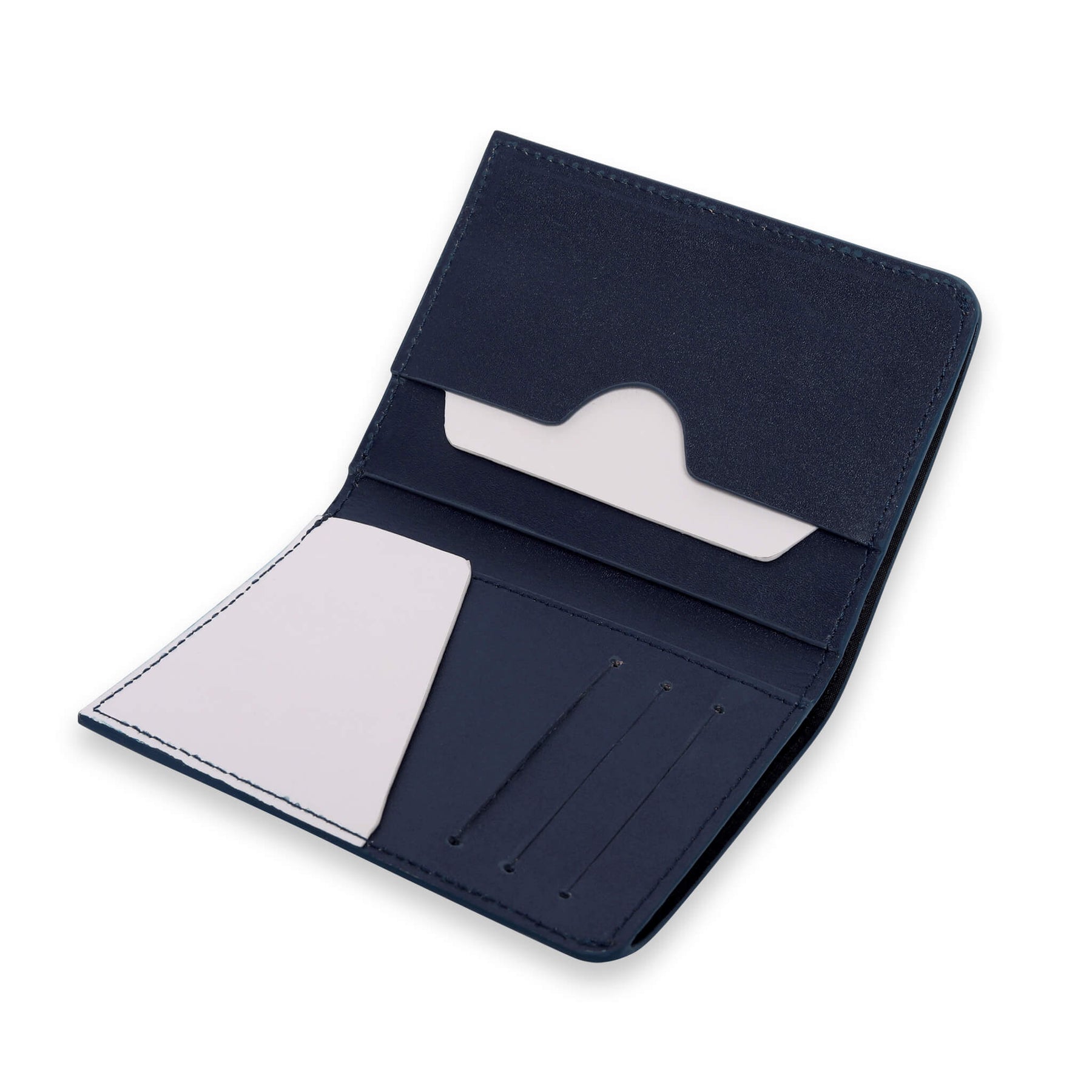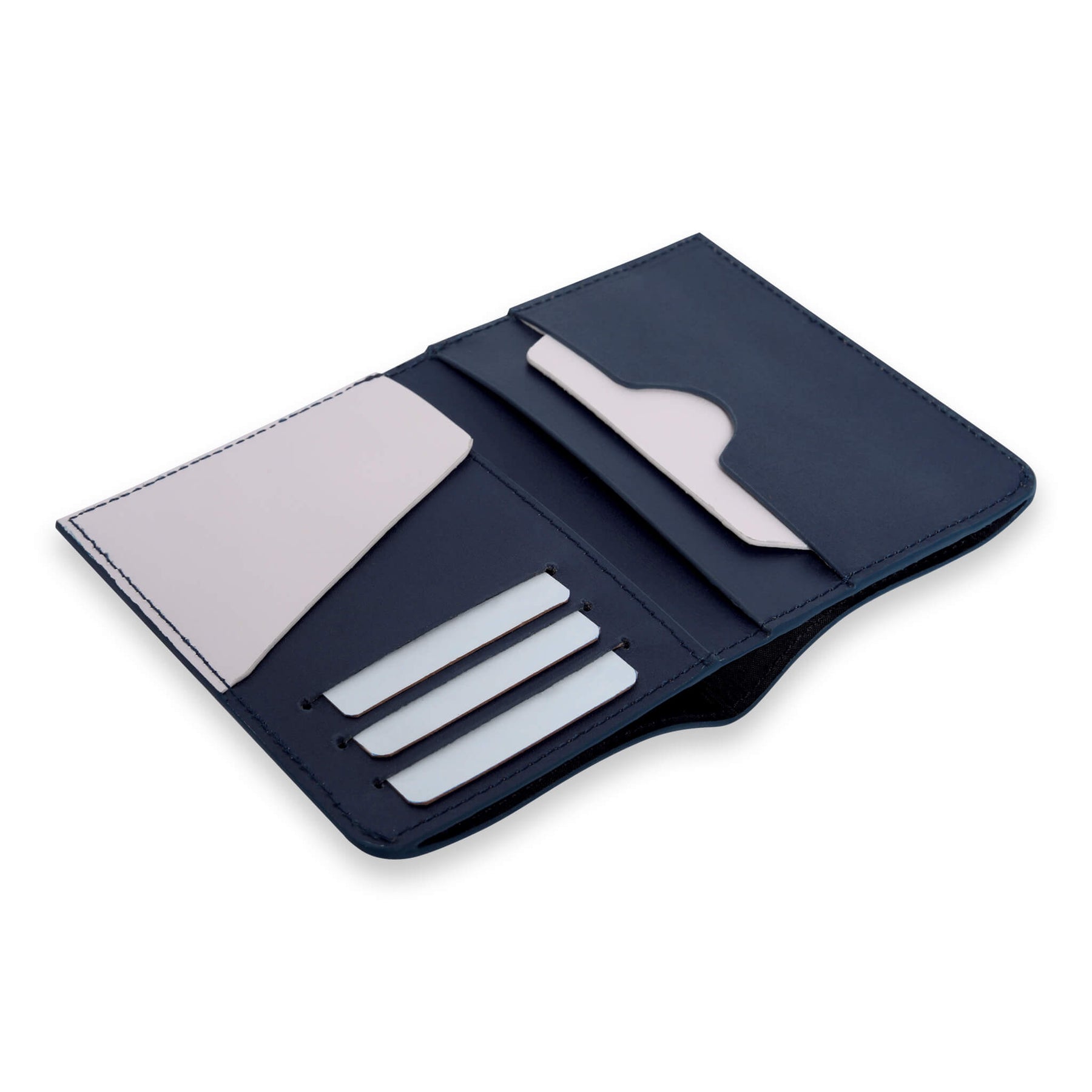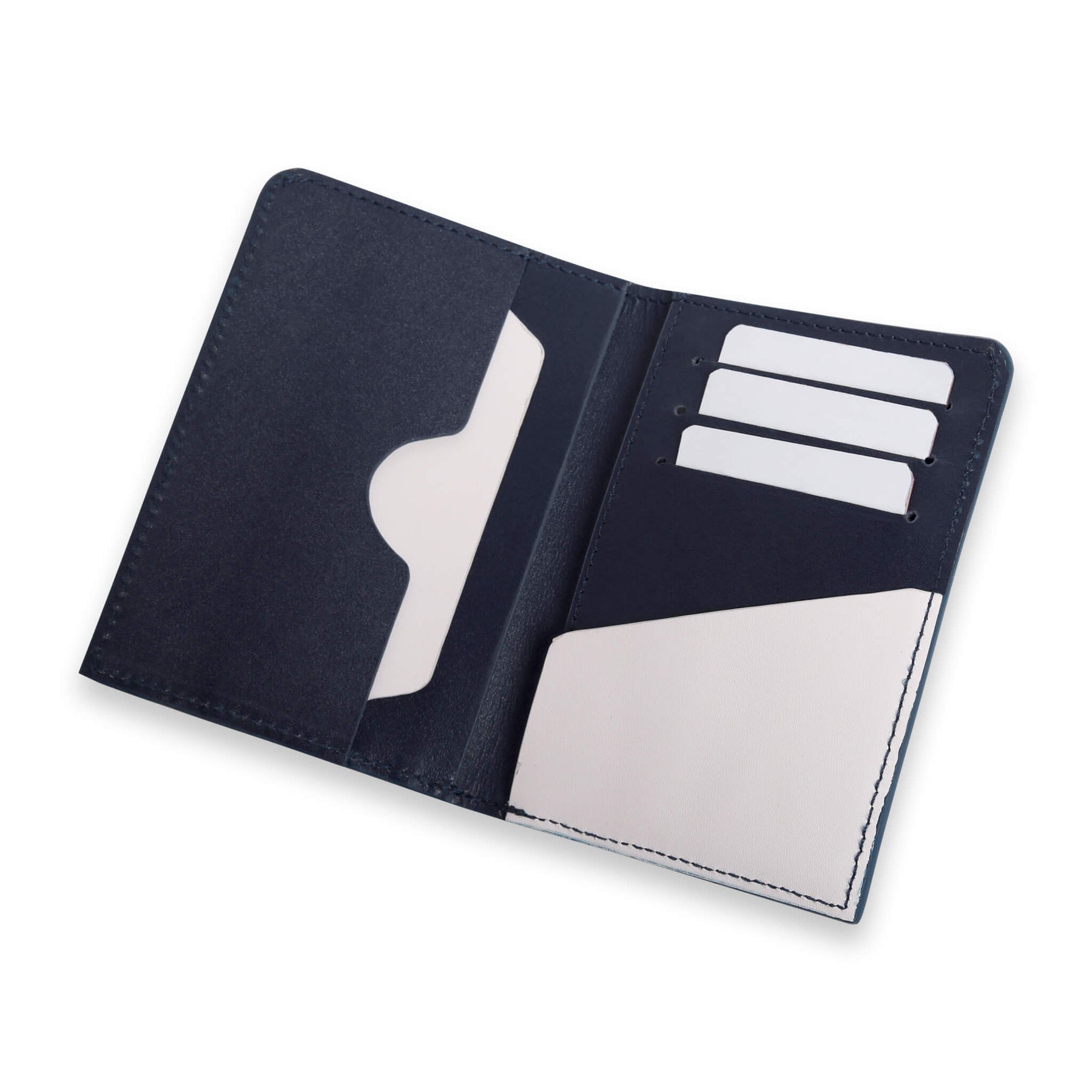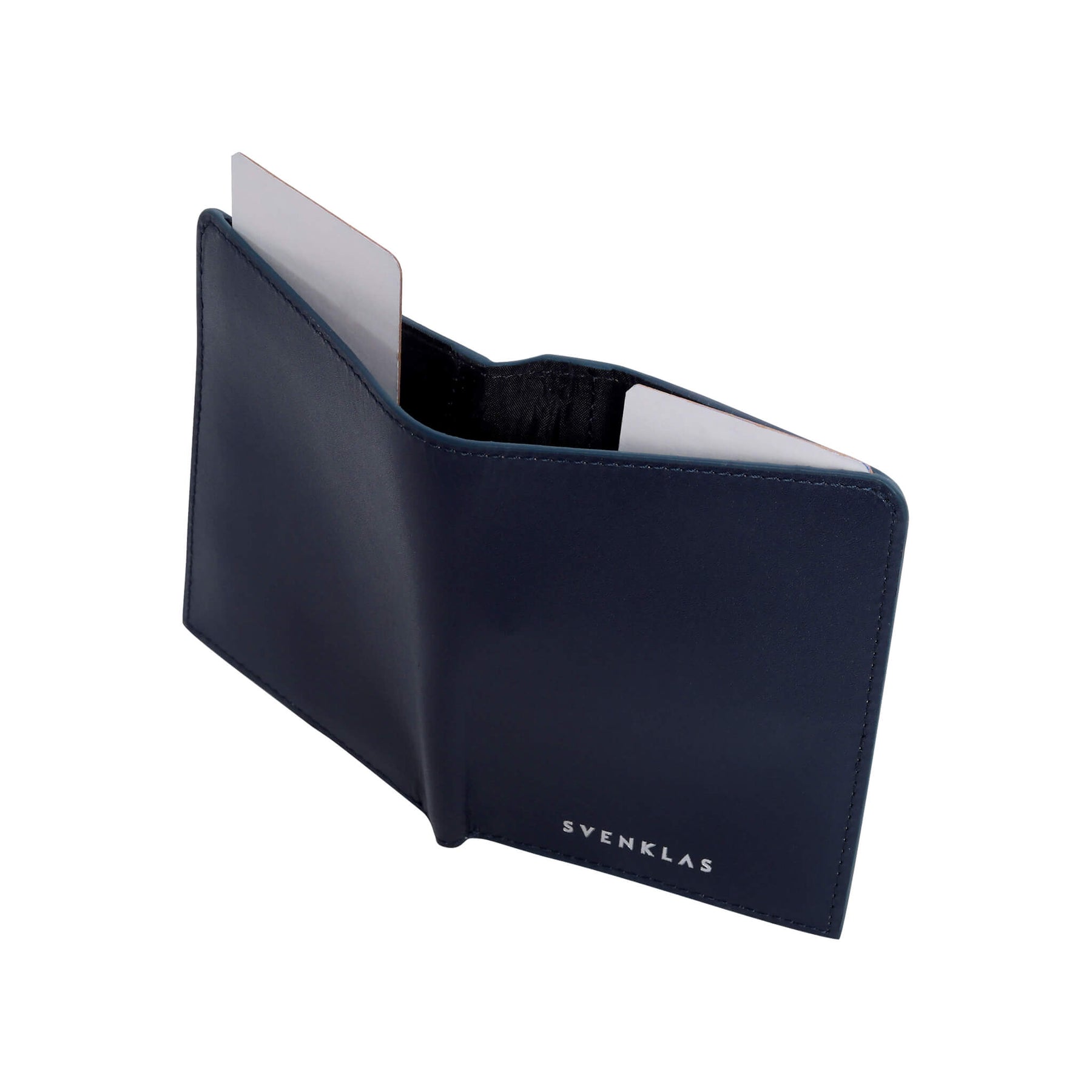 Erno Slim Wallet - Navy

Fast, free express shipping and returns. Estimated delivery in 3-5 days.

Distinctly Scandinavian and meticulously crafted, Svenklas Erno is a slim vertical bi-fold wallet with contrast lining, clean design, purposeful construction and modern-day usability. Crafted with Argentinian vegetable tanned full grain leather, the sleek and practical Erno beautifully combines the love of detail with enduring craftsmanship. It's your perfect companion whether you're looking to organise your cards and notes or simply want to carry your essentials in style.

DETAILS
Features multiple internal card slots for your cards and bills.

Enough space to store your travel related cards such as lounge card, insurance and more.

Three open sleeves for boarding pass, cash notes, bills and receipts.

Two inner slip pockets for keeping your items neat and organized.

Three quick access slots for your daily cards right where you need them.

Full-sized cash note section holds cash of all currencies.

Hand painted leather edges which looks natural as well as refined. Painted leather edges eliminate extra folds, keeping wallet as slim as possible.

Erno comfortably holds 9-12 cards, cash notes, tickets and folded bills. The leather softens with time and the capacity increases further.

Hand-stitched reinforcements on the top corners to reinforce the most stressed area of the wallet.

Stitched thread embellishments and contrasting leather texture on the inside add a sense of delight you can see and feel.

Embossed Svenklas logo on the outside.
MATERIALS
Leather: Handcrafted with finest quality full grain Argentinian vegetable tanned leather processed naturally and imported from LWG certified local factories in Argentina. Our Argentinian leather is characterized by its smooth surface and natural finish.
Inside Lining Fabric: The inside of the wallet is made of premium quality water-resistant black fabric liner (recycled polyester). The lining will keep possessions safe, secure and protected from scratches.
DIMENSIONS
4.75in (H) * 3.6in (W)
WEIGHT 
Weight: 190 g

Made in India
Estimated delivery in 3-5 days. Free shipping and 14 days no questions asked free returns.
USE CODE: FIRST15 FOR 15% OFF ALL ORDERS
USE CODE: SVENKLAS TO GET ₹500 OFF ON ORDERS ABOVE ₹1999/-
FREE SVENKLAS WALLET ON ORDERS ABOVE ₹6999/-
(*Only 1 voucher code can be used at a time)
Detailed care instructions
to extend the life of your wallet. We use full grain leather which utilizes only the highest quality hides and natural imperfections may be visible.
The leather hides for our product comes from Argentina and is in accordance with the most stringent animal welfare laws in the world. The leather is vegetable tanned and processed using natural tannins that occur in certain barks, wood, roots, leaves and fruits of plants. This preserves the natural characteristics of the material and it ages beautifully. Working conditions audited to ensure strict compliance with international labour laws.
Svenklas products are warranted to be free from defects in materials and hardware for one year from original date of purchase when used under normal conditions and for the purpose intended.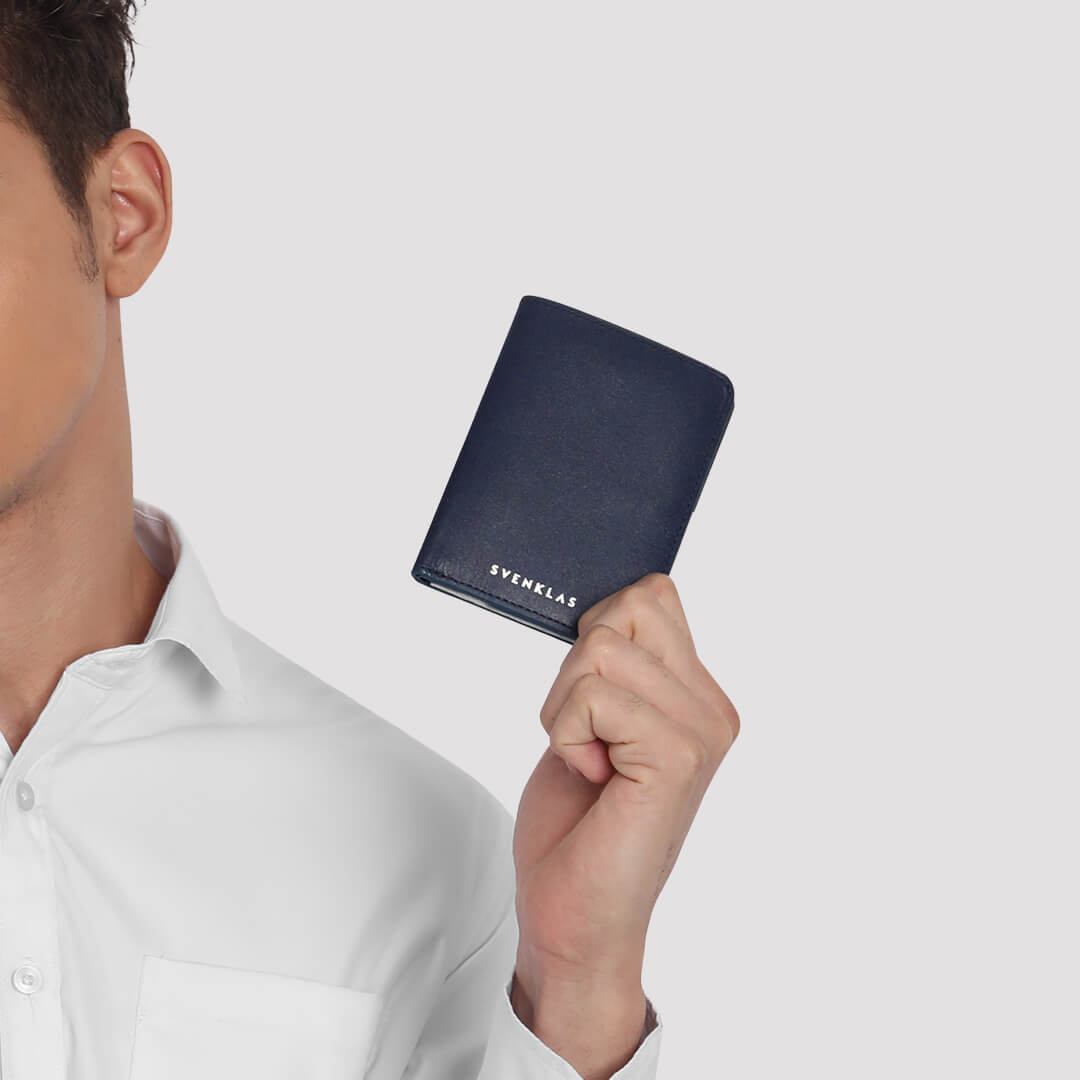 Highest Quality Natural Materials Meets Enduring Craftsmanship
We aim to make timeless products while minimising harm to mother nature. Erno is made using Argentinian vegetable tanned natural leather which has a beautiful shine, soft feel and enhanced durability. Handmade by a small team of artisans who are masters in their craft at our factories in India, the meticulously crafted Erno combines practical design with clean aesthetic and compact functionality.
Functionality Forward Design So You Can Fit More in Less
Designed using hand-painted edges to eliminate extra leather folds with a sleek futuristic exterior, Erno wallet keeps things tailored enough to fit snugly in your pocket. The card slots are stacked vertically for improved accessibility and there's room for 9+ cards, cash, coins, tickets and folded bills. The sleek design keeps everything snugly in place even when wallet is full. The premium microfibre lining has a soft suede like feel which gives it a luxury aesthetic.
Easy and Quick Access
Erno has a multitude of pockets to keep you organized and stores a surprising number of essentials like notes, bills, travel cards, credit or debit cards you use most without adding bulk to an outfit or disturbing the lines of a garment. The continuous single-filament thread keeps it strong and unyielding to the demands of modern life while the minimal design helps keep Erno slim and everything in it easily accessible. Strong and resistant to tears, the lining will keep possessions safe, secure and protected from scratches.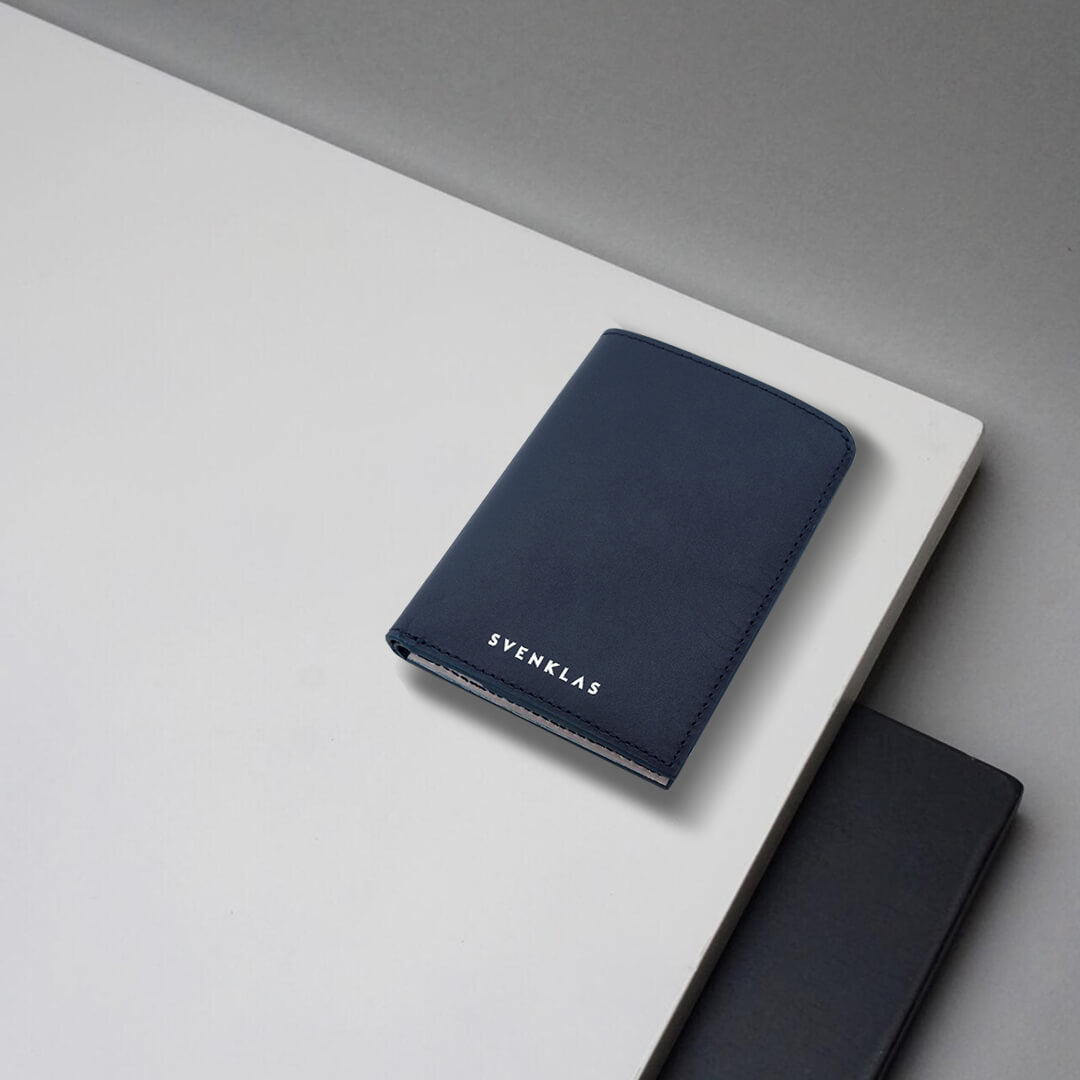 Made For Nature, From Nature
We have set out on a mission to create products with lowest possible carbon footprint. Our products have minimal impact on our planet thanks to sustainable practices like using natural materials which emits less carbon in the manufacturing process than petroleum-based alternatives, recycled packaging and buying carbon offsets with our tree plantation program.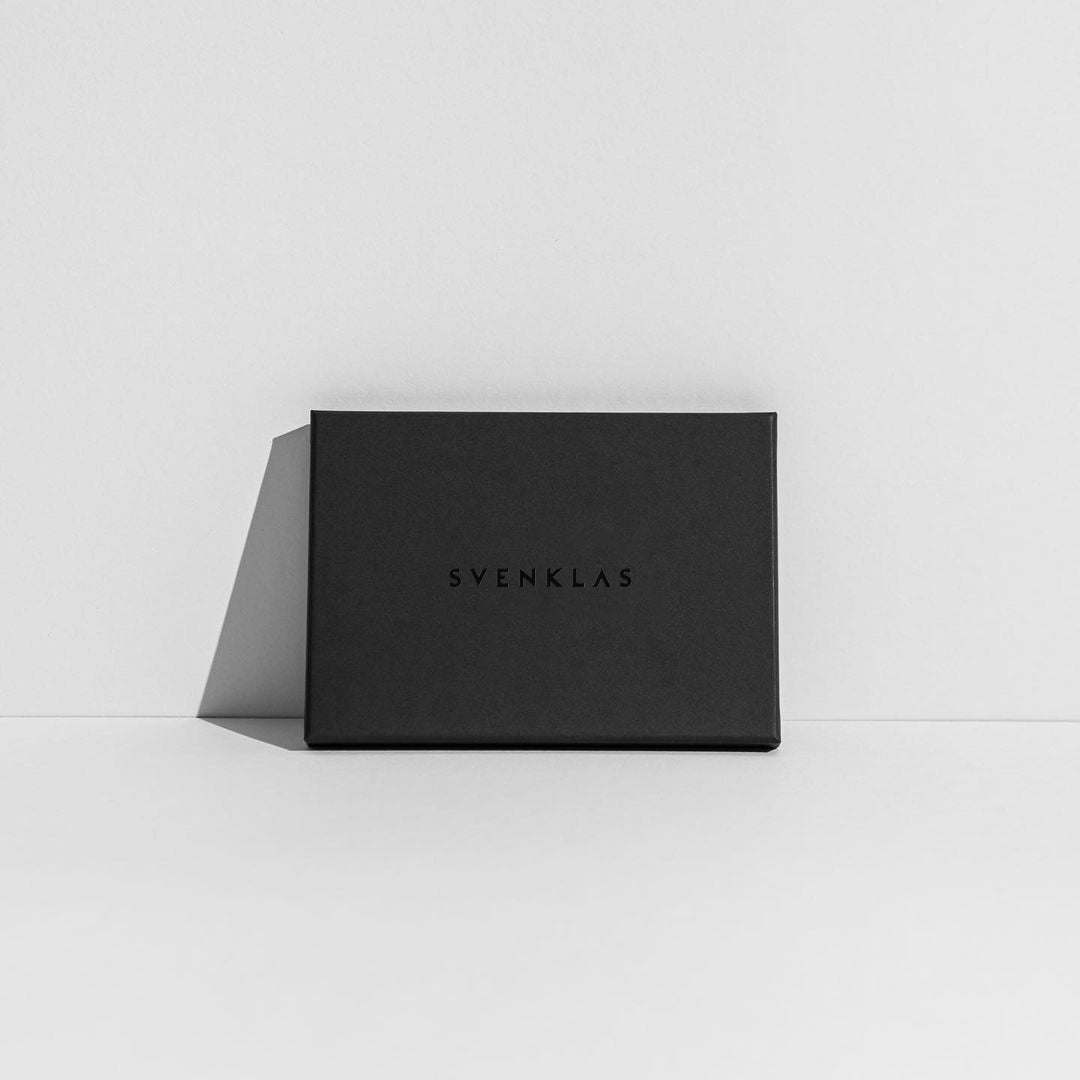 Sustainably Delivered
Our packaging boxes are sourced from a certified supplier and made using post-consumer recycled cardboard. The products are carefully wrapped in recycled paper to ensure highest quality and sustainability. The packaging is handsome enough that you might want to hang onto it to store small items.